Grants Expo & Research Week
Interested in Research at BSU?
Celebrate Bowie State Innovation
This event is open to all Bowie State University faculty, staff, students and guests to learn more about the innovation and scholarship of Bowie State researchers. The 4-day event offers exhibits, presentations and opportunities for support and guidance to advance in one's research.
Register to attend the Grants Expo & Research Week
Meet the Keynoter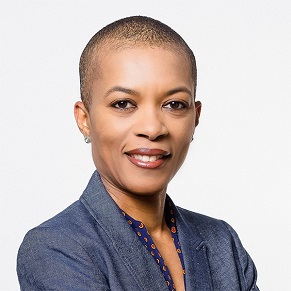 Dr. Fay Cobb Payton
NC A&T, Information Technology & Analytics, former NSF Program Officer
Dr. Payton was named a University Faculty Scholar for her leadership in tuning research into solutions to society's most pressing issues.
Schedule
Grants Expo & Research Week 2023 - April 21-26
Friday, April 21
10 a.m. - 12 p.m.
Research Symposium - Faculty, Graduate and Undergraduate Presenters Session 1
Location: Student Center Ballroom
2 p.m. - 4 p.m.
Research Symposium - Faculty, Graduate and Undergraduate Presenters Session 2
Location: Student Center Ballroom
Monday, April 24
1 p.m. - 5 p.m.
Spring Semester-Based Undergraduate Research Institute Symposium
Location: Student Center Baltimore-Columbia Room
Tuesday, April 25
10 a.m. - 12 p.m.
The Critical Balance: Managing, Instruction,Service and Administering Your Grant
Location: Student Center Baltimore-Columbia Room
2 p.m. - 4 p.m.
Demystifying the NIH and Tips on Writing a Competitive Application
Location: Student Center Baltimore-Columbia Room
Wednesday, April 26
10:30 a.m. - 1 p.m.
Grants Expo and Research Week Recognition Program: "Bowie State University Research and Innovation Week 2023 Celebration"
Location: Student Center Ballroom
More Information
For more information or to participate in the Expo:
ORSPEvents@bowiestate.edu
301-860‐3092