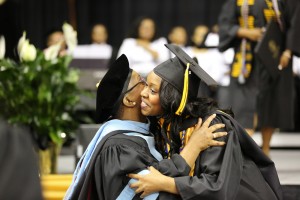 Sunday, May 18, 2014
3 p.m. - Campus Tours
4-6 p.m. - President's Reception (Student Center)
President Mickey L. Burnim invites graduates and their families to the President's Reception to celebrate the achievements of the class of 2014.
Families can meet the faculty, staff and administrators who made a difference in the lives of the graduates and contributed to their success. Take a guided tour of the campus, starting at 3 p.m., highlighting meaningful places for the graduates and how the university landscape will continue to expand in the future.
Graduates can mingle with the leadership of the BSU National Alumni Association and start to learn about how they can continue to engage with their alma mater.