Strong Partnerships with Area Schools Garner National Award for Bowie State's Education Programs
Award Recognizes Partnership's Benefits to Local Students, Student Interns
MEDIA CONTACT: Damita Chambers, dchambers@bowiestate.edu, 301-832-2628 mobile

(BOWIE, Md.) – Bowie State University received national honors for establishing strong partnerships with public schools in Prince George's and Anne Arundel counties to train college students to become effective teachers.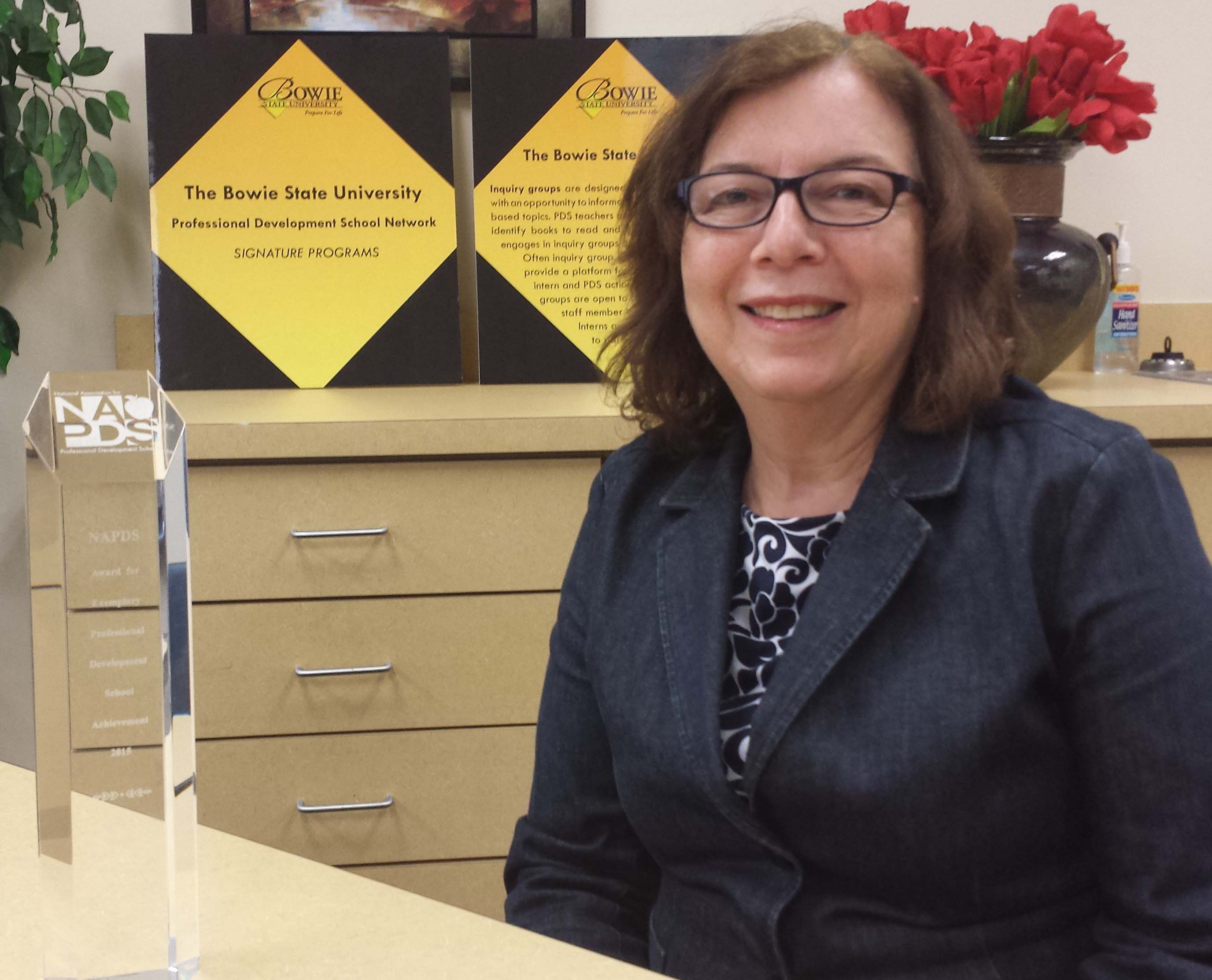 The Exemplary Professional Development School Achievement Award recognizes the university's programs to enhance the hands-on experience for student interns and foster mentoring relationships with local schoolteachers. The National Association for Professional Development Schools (NAPDS) also praised Bowie State's practice of assessing how well their programs benefited the education of the college interns and local schoolchildren.

Bowie State also encourages local schoolteachers and student interns to explore the use of innovative teaching methods in their classrooms by awarding action research grants, which supports advancements in educational practice. Bowie State's signature programs were collaboratively developed by the College of Education and the public school partners.

"Our mission is to create and sustain a collaborative partnership that impacts student learning by exploring models of effective teaching and learning; facilitating extensive, year-long clinical practices for prospective teachers; conducting needs-based professional development; and sharing best practices with Professional Development School (PDS) partners," said Dr. Eva Garin, coordinator of the Professional Development Schools network at Bowie State.

In Prince George's County, the university's College of Education collaborates with Bowie High School, Benjamin Tasker Middle School, Chapel Forge Early Childhood Center, as well as the following elementary schools: Oaklands, Marlton, Northview, Tulip Grove, Vansville and Whitehall. The Bowie State also partners with Crofton Meadows Elementary School in Anne Arundel County.

The NAPDS is dedicated to serving as an advocate for educational communities that promote the development of collaborative school, university and community partnerships. The award recognizes formal partnerships between colleges and universities and local school systems that shape educator leadership and practice.
###
About Bowie State University
Bowie State University (BSU) is an important higher education access portal for qualified persons from diverse academic and socioeconomic backgrounds, seeking a high-quality and affordable public comprehensive university. The university places special emphasis on the science, technology, cybersecurity, teacher education, business, and nursing disciplines within the context of a liberal arts education. For more information about BSU, visit bowiestate.edu.