Md. Legislators Launch 2LT Richard Collins Scholarship at Bowie State
$1M Annual Fund to Support ROTC Cadets at Maryland's Historically Black Institutions
MEDIA CONTACT: Damita Chambers, dchambers@bowiestate.edu, 301-832-2628 mobile

(BOWIE, Md.) – Maryland legislative leaders joined Bowie State University President Aminta H. Breaux today at a formal ceremony to launch the 2LT Richard W. Collins III Leadership with Honor Scholarship, celebrating the late BSU student who inspired the state-funded scholarship program.

About 75 people, including members of the Collins family, gathered to celebrate the ROTC cadet, who was recently commissioned into the U.S. Army, before his life was tragically cut short in a senseless act of violence in May 2017. His BSU degree was presented posthumously to his family at commencement, days after his death.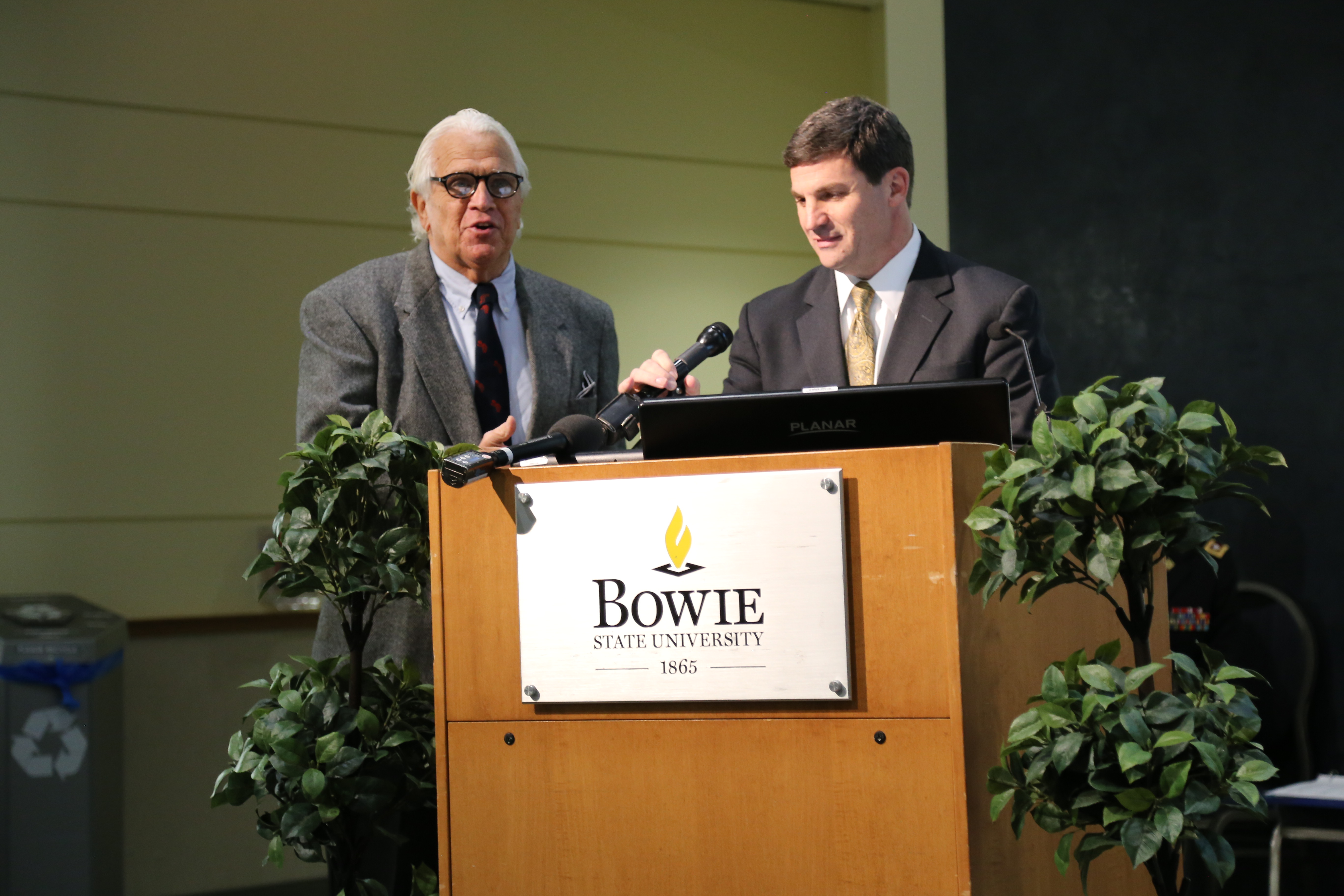 Maryland Senate President Thomas V. "Mike" Miller (District 27) and Maryland Senate Majority Leader Douglas J.J. Peters (District 23) were co-sponsors of legislation in the 2018 session that established the annual $1 million scholarship fund in 2LT Collins's name. The legislation authorizes scholarship funds to be awarded to deserving ROTC cadets from the Office of Student Financial Assistance in the Maryland Higher Education Commission (MHEC).

The scholarship program will support ROTC cadets at Maryland's four historically black colleges and universities (HBCUs), including Coppin State University, Morgan State University and the University of Maryland Eastern Shore.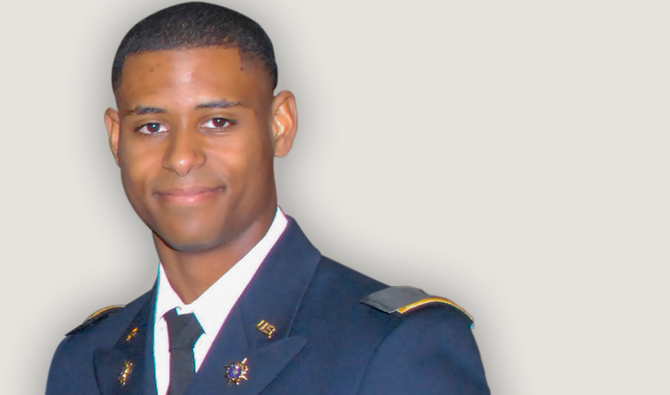 "It was an honor to do this, I will put this as one of my top bills when I retire from the Senate," said Senator Peters, before he and Senator Miller presented copies of the legislation to the Collins family. "My charge to the cadets here, to the future officers who will be commissioned, is to let the spirit of 2LT Richard W. Collins III, (his) family and friends, live through you by looking at their example of sound moral character."

###

About Bowie State University
Bowie State University (BSU) is an important higher education access portal for qualified persons from diverse academic and socioeconomic backgrounds, seeking a high-quality and affordable public comprehensive university. The university places special emphasis on the science, technology, cybersecurity, criminal justice, teacher education, business, and nursing disciplines within the context of a liberal arts education. For more information about BSU, visit www.bowiestate.edu.