Adobe Partners With Bowie State to Drive Equity in Digital Skills for Future Jobs
Collaboration Will Provide Student Internships and Cyber Security Training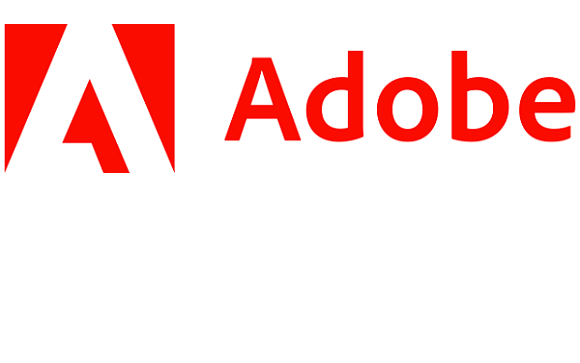 MEDIA CONTACT: David Thompson, dlthompson@bowiestate.edu, 301-860-4311
(BOWIE, Md.) – Bowie State University, the first Historically Black College or University (HBCU) in Maryland, is one of three minority-serving institutions selected by the Adobe Foundation to receive $1 million as part of an expanded effort to advance initiatives to make learning digital skills more equitable and enable success of diverse student from underinvested communities.
Adobe also identified Winston-Salem State University, another HBCU, and San José State University, a designated Hispanic Serving Institution (HSI), as partners in the effort to develop unique solutions that expose students to careers in tech and prepare them with the necessary creativity and digital skills. The new funding will enable the institutions to expand student scholarships, new campus facilities including creativity labs, social justice initiatives, mentorship and professional development programs, research collaborations among students and faculty, and more.
"Adobe's continued partnership and generous financial support from the Adobe Foundation enables Bowie State to further provide necessary training, internships and digital tools for our diverse students to increase digital literacy across our cyber security, data sciences and analytics, and digital media programs," said BSU President Aminta H. Breaux. "We are excited to work with the Adobe team to create new opportunities for internships, professional development and faculty-student research to pave the way for our students to successfully enter the workforce with invaluable digital skills."
Additionally, Adobe will work directly with Bowie State to offer a new cybersecurity internship program early in 2023 to enhance training in cyber defense to protect information resources, a workforce area that recent reports indicate has relatively low numbers of persons of color. BSU, designated a National Center for Academic Excellence in Cyber Defense education, continues to expand programs in this area. The yearlong hybrid internship program will provide select BSU students with hands-on cybersecurity experience and professional development from Adobe to prepare them for careers in the cybersecurity workforce.
"Adobe is committed to empowering the next generation of leaders, entrepreneurs, and creators by creating access to education and economic opportunities," said Brian Miller, Chief Talent, Diversity and Inclusion Officer, Adobe. "We are proud to extend our partnership with Bowie State University and support their invaluable work as part of our HBCU strategy to incorporate creative literacy and digital skills into all aspects of learning and development to build a brighter future for tomorrow's workforce."
###
About Bowie State University
Bowie State University (BSU) is an important higher education access portal for qualified persons from diverse academic and socioeconomic backgrounds, seeking a high-quality and affordable public comprehensive university. The university places special emphasis on the science, technology, cybersecurity, teacher education, business and nursing disciplines within the context of a liberal arts education. For more information about BSU, visit bowiestate.edu.