LAIKA Studios Brings Maryland's First Stop-Motion Animation Studio to Higher Education
Bowie State Names Studio for First Black Female Animator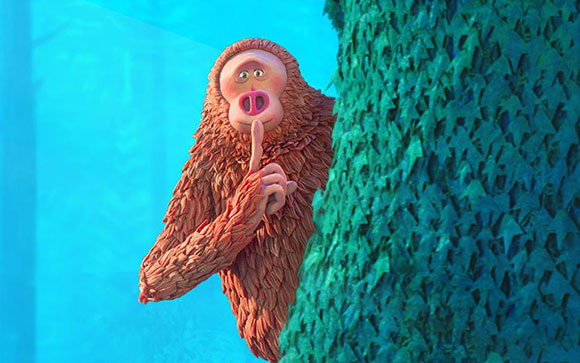 MEDIA CONTACT: David Thompson, dlthompson@bowiestate.edu, 301-860-4311
(BOWIE, Md.) – LAIKA Studios executives are visiting Bowie State today to participate in panel discussions, workshops, and other activities in conjunction with the launch of the first stop-motion animation studio at a college or university in Maryland created through a partnership with the Oregon-based company. Bowie State is the only HBCU in the nation with a stop-motion animation studio.
The all-day stop-motion animation event will feature Brad Schiff, head of animation, costume designer Deborah Cook and other members of the LAIKA team speaking with students about animation, the studio and their career aspirations. LAIKA is one of the leading animation studios in the film industry and has garnered Academy Award nominations for all five of its films.
BSU's new studio will allow students to develop, animate and produce stop-motion and experimental animated productions, short films and unique digital storytelling experiences. The space is a green screen studio outfitted with digital, stop-motion animation equipment and cameras. .
"There will be workshops with BSU students, Q and A sessions and a special evening screening of LAIKA's Golden Globe-winning animated film Missing Link," said Professor Williams, chair of the Department of Fine and Performing Arts. "Activities will culminate with the launch of the new stop-motion animation studio in honor of Dr. Ayoka Chenzira. Dr. Chenzira, expected to be in attendance, is the first African American female animator and one of a handful of Black experimental filmmakers. Bowie State is honored to name our stop-motion animation space Studio Ayoka Chenzira."
While working in the studio, students will also have the opportunity to combine stop-motion with other genres of animation and filmmaking including 2D, 3D, pixilation animation, motion graphics, sci-fi and virtual productions in the future.
"With an increased adoption of animation in the film and advertising industries, there will be a growing need for skilled professionals to work in the field," said Professor Williams. "For example, Vinceaun Minto, a 2019 BSU Department of Fine Arts graduate, worked as an intern for LAIKA and is now an assistant cameraman. He's a member of the LAIKA team visiting Bowie State and will offer students and others at the event his perspective on stop-motion animation."
A recruiter from LAIKA's human resources department and a Diversity, Equity, and Inclusion (DEI) representative will also be available to discuss career opportunities with participants.
###
About LAIKA
LAIKA was founded in 2005 in Oregon by President & CEO Travis Knight. The studio's five films Coraline (2009), ParaNorman (2012), The Boxtrolls (2014), Kubo and the Two Strings (2016) and Missing Link (2019) have all been nominated for the Academy Award® for Outstanding Animated Feature. Kubo and the Two Strings won the BAFTA® Award for Best Animated Film and received an additional Oscar® nomination for Visual Effects. Missing Link was awarded the Golden Globe® for Best Animated Film. LAIKA was awarded Scientific and Technology Oscar® in 2016 for its innovation in 3D printing. The studio is in development on The Night Gardener, an animated film from an original idea by Bill Dubuque, creator of the hit series Ozark as well as its first live-action feature film based on the action thriller novel Seventeen by screenwriter John Brownlow.
About Bowie State University
Bowie State University (BSU) is an important higher education access portal for qualified persons from diverse academic and socioeconomic backgrounds, seeking a high-quality and affordable public comprehensive university. The university places special emphasis on the science, technology, cybersecurity, teacher education, business and nursing disciplines within the context of a liberal arts education. For more information about BSU, visit bowiestate.edu.