BIONIC Continues Work to Minimize Impacts from Misinformation and Disinformation
Initiative Spurs Interest from DoD and U.S. Intelligence Community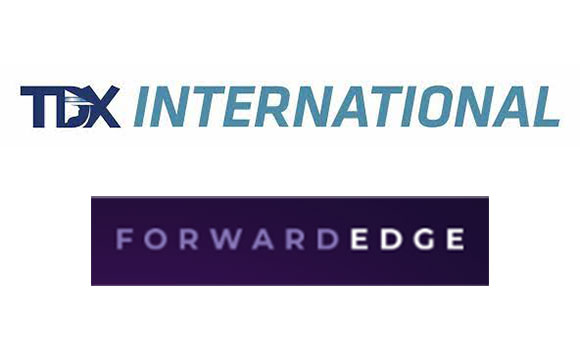 MEDIA CONTACT: David Thompson, dlthompson@bowiestate.edu, 301-860-4311
(BOWIE, Md.) – Bowie State University (BSU) in collaboration with The Maryland Center, TDX International, LLC (TDXi), an Alaska Native 8 (a) small business subsidiary of TDX Corporation and Forward Edge AI, a minority owned small business, have completed the first phase of a research and development (R & D) project designed to mitigate misinformation and disinformation that can negatively impact U.S. National Security and the lives of U.S. citizens.
Bowie State's Influence Operations National Innovation Center (BIONIC) was introduced last year as a national public-private partnership consortium consisting of only Academia and small businesses. The initiative was originally designed to use machine learning/artificial intelligence (AI) and other leading-edge technologies/innovation for countering malign influence (CMI) that is intended to be detrimental to the U.S.
Since then, the BIONIC team has developed a coalition initially consisting of twenty-four small businesses and four institutions of higher learning across the nation, and recently conducted an R&D pilot for a U.S. Combatant Command focused on mitigating adversarial malign activity in the Indo-Pacific region.
"Our students are gaining invaluable experience by conducting research for the BIONIC initiative and contributing to enhancing the nation's capability to minimize misinformation and disinformation that impacts everyone," said Dr. Lethia Jackson, chair of BSU's security and technology department. "But more importantly, BIONIC has positioned BSU as the first HBCU to assist the U.S. mission connected to the strategic power competition that is evolving in the Indo-Pacific region that involves the United States, Russia and China."
Research indicates that the most vulnerable population segments that are both targeted and impacted by malign digital activity are underserved/under-represented communities. BIONIC is designed to integrate students, academia and industry expertise and capabilities for dual-use approaches to combat digital malign activity, addressing both national security and U.S. citizen consequences arising from adversarial misinformation, disinformation, and influence operations.
BIONIC's team, driven by advanced technologies, is comprised of students and subject matter experts who conducted the first of-its-kind pilot from Hawaii (Oahu) and included ten (10) local small businesses and two Universities from the island. Tangible research and development breakthroughs in countering malign influence and real-world insights for decision advantage related to adversarial tactics, techniques and procedures were achieved.
Dr. Helen Turner, principal investigator of the National Science Foundation Alliance for Pacific data science at Chaminade University, and research director of the University's United Nations International Training Center for Local Authorities, designed a novel micro-internship model for student engagement in the first BIONIC exercise allowing students to maximize learning impacts while recognizing limitations in time.
"Information pollution is a destabilizing influence in the Pacific region," said Dr. Turner. "As a key academic partner with BIONIC, we are educating our students on how misinformation and disinformation in areas such as healthcare, climate and economic justice affect them, their families and communities. These young data scientists are being inspired by their BIONIC mentors and experiences to be part of the solution using tools like AI and machine learning to restore trust and support evidence based decision making."
"BIONIC is the first HBCU-led public-private partnership solely dedicated to Countering Malign Influence (misinformation, disinformation, influence operations, information operations) campaigns by adversarial nation states," said Terry Lawlah, executive director of The Maryland Center at Bowie State University. "We look forward to continuing this important initiative which will strengthen our nation's ability to lessen the spread of disinformation and misinformation."
"The importance of the BIONIC cannot be understated," said Ken Spedden, general manager, TDX International and co-creator of the BIONIC initiative. "BIONIC is critical to serving the needs of our nation by nurturing early research to eliminate unexpected malign influence technological threats, and promoting solving the challenges facing both warfighters and citizens through cooperation between academia, the defense sector, federally funded research and development centers, small businesses, start-ups and international partners."
BIONIC's initiative has already received interest from potential collaborative partners that include elements of U.S. Intelligence Community and the U.S. Department of Defense.
###
About Bowie State University
Bowie State University (BSU) is an important higher education access portal for qualified persons from diverse academic and socioeconomic backgrounds, seeking a high-quality and affordable public comprehensive university. The university places special emphasis on the science, technology, cybersecurity, teacher education, business and nursing disciplines within the context of a liberal arts education. For more information about BSU, visit bowiestate.edu.