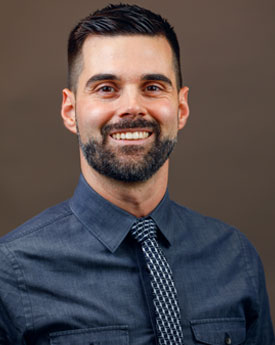 Dr. Horacio Sierra earned his B.S. in Communication from the University of Miami and his Ph.D. in English from the University of Florida. He taught at the University of Saint Joseph in West Hartford, Connecticut, before joining Bowie State University.
His teaching and research interests include Renaissance literature and culture, Shakespeare, religious discourse, gender, sexuality, popular culture, journalism, new media, and Hispanic literature and culture. Dr. Sierra has published articles and reviews in Comparative Drama, The Sixteenth-Century Journal, Early Modern Women: An Interdisciplinary Journal, MESTER, Women's Studies: An Interdisciplinary Journal, The Journal of Florida Literature, CEA-MAG, and Theatre Journal. His creative writing has been published in The William & Mary Review, Riversedge, Peregrine, Mosaic, and The Journal of Florida Studies. His journalism has been published in The Washington Post, The Baltimore Sun, The Hartford Courant, Hispanic magazine, and The Miami Herald.
His book, Sanctified Subversives: Nuns in Early Modern English and Spanish Literature, was published in 2016. His edited collection, New Readings of the Merchant of Venice, was published in 2013. He has received several research grants including an NEH research grant to work at the Biblioteca Nacional de España in Madrid and an MSI Research Grant to work in the Benson Collection at the University of Texas-Austin.
Dr. Sierra serves as the Coordinator for Recruitment & Retention in the Department of English & Modern Languages and is the adviser for Sigma Tau Delta.
Sample of Publications: https://bowiestate.academia.edu/horaciosierra
Awards
2023 - President Biden Appointment to the President's Committee on the Arts and the Humanities
2020 - Univeristy System of Maryland Faculty Award for Excellence in Teaching
2019 - Bowie State University's Presidential Teaching Excellence Award
2015 - College of Arts and Science's Extra Miler Award for Service