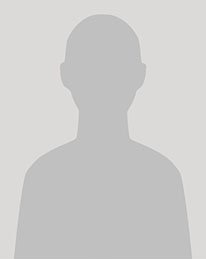 Dr. Santacruz completed her undergraduate degree in Microbiology, followed by graduate school at the University of California, Los Angeles, School of Medicine, where she earned a PhD in Physiology. She then went on to complete postdoctoral fellowships at the Cardiovascular Research Laboratory at UCLA, and at the Department of Biophysics and Molecular Physiology, Baylor College of Medicine in Houston, Texas. In 2004 she joined the faculty in the Surgery Department at Duke University Medical Center (Durham, North Carolina) where she led a multidisciplinary research team working on the characterization molecular aspects of muscle energy metabolism, and their role in the pathogenesis of cardiac failure. From 2013 until 2016, Dr. Santacruz continued her research at the University of Texas Medical Branch (Department of Biochemistry and Molecular Biology) in Galveston (Texas), while also serving as a Visiting Professor at Department of Natural Sciences at BSU. In the fall of 2016, she joined the faculty at the Natural Sciences Department, where she combines her passion for teaching, mentoring and fostering the development of all aspects of STEM education and biomedical research with an active collaborative research program.
Research interests:
Dr. Santacruz's main research interests are the mechanisms of transport across biological membranes. In particular, she is interested in the creatine transporter protein, a membrane protein that is a critical element for healthy cellular energy metabolism in muscle and neuronal cells. Her research work in this area is aimed at the elucidation of the molecular basis of creatine transporter regulation, including cellular signaling cascades and analysis of the structure function relationships of the transporter protein itself. Alterations in creatine transporter capacity are linked to abnormal cardiac function, and inherited intellectual disabilities in males. An understanding of creatine transport function and regulation is essential to developing effective treatments for these maladies.
Recent publications:
Santacruz, L and Jacobs, DO. "Structural correlates of the Creatine Transporter function regulation: The undiscovered country" Amino Acids 8(8): 2049-55. doi: 10.1007/s00726-016-2206-3. 2016.
Santacruz, L., Darrabie, MD. Jacobs, DO. "Removal of potential phosphorylation sites does not alter creatine transporter response to PKC or substrate availability", Cell Physiol Biochem 37:353-360 doi:10.1159/000430359, 2015.

Santacruz, L., Darrabie, MD. Mantilla, JG, Mishra, R., Feger, BJ. and Jacobs, DO. "Creatine supplementation reduces doxorubicin-induced cardiomyocellular injury". Cardiovasc Toxicol. DOI 10.1007/s12012-014-9283-x, 2014.
Schechter, MA; Hsieh, MKH.; Njoroge, LW; Thompson, JW; Soderblom, EJ; Feger, B; Troupes, CD; Hershberger, KA; Ilkayeva, OR; Nagel, WL; Landinez, GP; Shah, KM; Burns, VA; Santacruz, L.; Hirschey, MD; Foster, MW; Milano, CA; Moseley, MA; Piacentino III, V; Bowles, DE. "Phosphoproteomic Profiling of Human Myocardial Tissues Distinguishes Ischemic from Non-Ischemic End Stage Heart Failure". PLoS One. 9(8):e104157, doi: 10.1371/journal.pone.0104157. eCollection 2014.
Santacruz, L., Hernandez, A., Nienaber, J, Mishra, R., Pinilla, M., Burchette, J., Mao, L., Rockman HA., and Jacobs. DO. "Normal cardiac function in mice with supra-physiological cardiac creatine levels". Am J Physiol Heart and Circ. 306: H373-81, 2014.
Darrabie, M.D., Arciniegas, A.J, Mantilla, J.G., Mishra, R., Pinilla, M., Santacruz, L., and Jacobs,D.O.: "Exposing cardiomyocytes to subclinical concentrations of doxorubicin rapidly reduces their creatine transport,". Am J Physiol Heart and Circ. 303: H539-H548, 2012.
Darrabie M.D, Arciniegas AJ, Mishra R, Bowles DE, Jacobs DO, Santacruz L.: "AMPK and substrate availability regulate creatine transport in cultured cardiomyocytes". Am J Physiol Endocrinol Metab. 300(5):E870-6, 2011.