Featured Healthcare Heroes
Featured Healthcare Heroes
Keisha Perrin
Keisha Perrin is a nurse manager for the Adult General Telemetry Unit in the Department of Medicine at The Johns Hopkins Hospital. She joined The Johns Hopkins Hospital in October 2001 after one year of nursing experience at another hospital. Keisha started in the Medical Progressive Care Unit (MPCU) as an NCIM. She spent 13 years in the MPCU, advancing to an NCIII by 2009. Since then, she has enjoyed multiple roles at Johns Hopkins Hospital including clinical resource nurse, part time department of medicine educator, epic credentialed trainer and now nurse manager. Keisha always knew she wanted to work in a field where she could learn more about the human body.
Dr. LaTrice Dowtin ('12)
Dr. LaTrice Dowtin is an alumna of Bowie State University's School Psychology program. She currently runs a private practice that is dedicated to serving the mental health needs of infants, toddlers, parents, and adults alike through telehealth. Dr. Dowtin is the co-chair of the National Perinatal Association Network of NICU Psychologists' Training and Education Committee, which has been working with neonatal intensive care units (NICUs) across the country. During this time, Dr. Dowtin and colleagues are working on the development, dissemination, and implementation of resources and policies for parents in the NICU during COVID-19. In private practice, at least 1/3 of Dr. Dowtin's clients are other frontline COVID-19 healthcare workers who are struggling with their mental health stability in this time of stress and uncertainty.
Veronica Champion ('92)
Veronica Champion graduated from Bowie State University in 1992 with a Bachelor of Science degree in communications. Years later, Veronica attended Prince George's Community College and received an associate degree in 2014, becoming a registered nurse. Always having a heart to serve others, Veronica works in the Nephrology Department at Children's National Hospital in Washington, DC. She mostly works with young patients needing dialysis and those who have other renal conditions or diseases. Veronica has also worked in the COVID-19 unit at the hospital. "It's sad seeing these kids with the virus. They don't deserve this." Regardless of what is put before her, kindness, compassion, care and commitment is what Veronica gives to each patient. When it comes to making a difference in the lives of others, Veronica does so in a very unassuming way.
LaTria Rogers ('03 & '08)
LaTria Rogers is a proud Bulldog for life! She earned a bachelor's degree in psychology at Bowie State University in 2003, and in 2008, obtained her master's degree in counseling psychology. She became a mental health therapist for the DC Department of Correction/Unity Healthcare. Recognizing how important therapy is to our overall health, LaTria has incorporated telehealth into her private practice during the COVID-19 pandemic. She also continues to provide mental healthcare services to people incarcerated, risking her well-being and health. LaTria firmly believes that her view on behavioral and mental health will see us through this pandemic and make us a stronger and better USA!
Danica Ray, BSN, RN ('13)
Danica Ray graduated from Bowie State University with a Bachelor of Science degree in nursing. She is pursuing a master's degree in nursing at Walden University with aspirations to become a family nurse practitioner. Danica is a traveling nurse, which requires completing assignments at multiple hospitals in a state of her choosing. Currently, she is stationed in California assisting with the COVID-19 pandemic. She is treating COVID-19 patients at Kaiser Santa Clara, one of the first hospitals in the California bay area severely impacted by the virus.
Bruce Purnell ('94)
Dr. Bruce Purnell is a psychologist and the executive director of The Love More Movement, a community-based organization serving the most vulnerable communities throughout the DMV. He trains and leads a group of Transformative Life Coaches and Healing Leaders (T.L.C.H.L.) who are dedicated to creating safe and brave spaces for our communities to heal from past trauma. The Love More Movement is a part of the Training Grounds Family who have provided lifeline services (food, water, counseling, pandemic response support, healing and trauma recovery) to thousands of families.
Yolanda Lindo, BSN, RN ('10)
Yolanda Lindo graduated from Bowie State University in 2010 with a Bachelor of Science degree in nursing. She works in the field of medical surgery and stroke. Yolanda currently works at White Oak Medical Center where she is an assistant nurse manager. During this COVID-19 crisis, she came out of the office and is now on the frontlines to provide patientcare. Providing service to humanity has been encouraged through her nursing sorority, Chi Eta Phi Sorority, Inc. "We must all do our part to keep the world safe."
Michael Robinson ('95)
Michael W. Robinson graduated from Bowie State University's Graduate School in 1995 with a master's degree in human resources development. He put that degree to good use, serving for more than 32 years with the Baltimore County Fire Department. After retirement, he continues to teach at Purdue Global University for FEMA and as a part time paramedic for the Reisterstown Volunteer Fire Company in Baltimore County.
He now finds himself on the frontlines of the COVID-19 pandemic responding to multiple calls each shift as an advanced EMS provider. Each shift can be both physically and emotionally draining, but he credits his BSU education in making him a critical thinker and decision maker. "At this time we need stay isolated, practice good hygiene and hope for the best!"
Paula Somerville ('96)
Paula Somerville graduated from Bowie State University in 1996 with a degree in biology and a minor in chemistry. She works in the field of histology, which is the study of diseased tissue and falls under the realm of pathology. Paula currently works at George Washington University Hospital where she is the lead technician.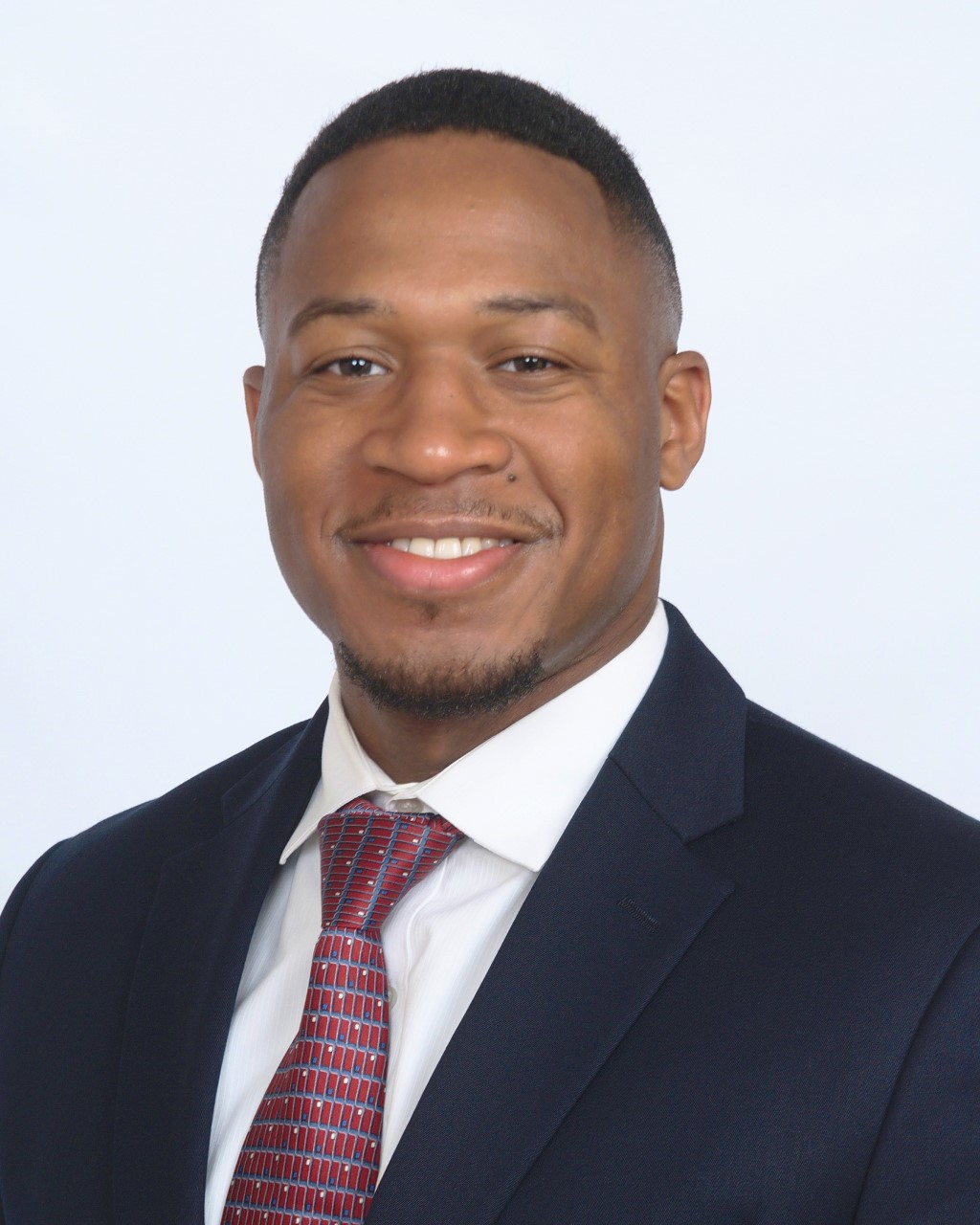 Dr. Maduka Nnadozie ('12)
Dr. Maduka Nnadozie is a medical graduate from the American University of Antigua. He graduated from Bowie State University in 2012 with a bachelor's degree in biology. He held multiple leadership positions while attending BSU, especially in the African Student Association. With a passion for community service, Dr. Nnadozie has also been involved in numerous humanitarian efforts.
Dr. Nnadozie is currently working at an urgent care facility in Maryland. "It is quite a time to be receiving a degree in medicine, and my approach, for now, is to stay informed, and hold fast to my education on following the most current evidence-based guidelines. In the midst of this calamity, I am honored to be of service."