Getting Started with Blackboard

Blackboard Learn Help
Get help using Blackboard Learn. Find the latest information about releases, product updates and building blocks. Visit Blackboard Help to get assistance now.

On-Demand Learning
Home to dozens of video tutorials, Getting Started guides and resources about Blackboard's latest features.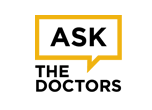 Get Questions Answered
Distinguished and experienced Blackboard clients are available to answer Bb product questions 24/7. Visit the Ask The Doctors forums.
Blackboard Community Programs
Bb Innovative Teaching Series
Watch webinars promoting educator efficiency and improved learning outcomes.
Catalyst Awards
Read about how Blackboard honors those who push the boundaries of educational programs.
Course Building Tours
Develop more engaging courses by reading about award-winning courses created by other educators.
Cohort Programs
Join Blackboard and your peers for discussion and guided support using Blackboard Learn.
Rubrics
Leverage best practices and be more efficient with interactive rubric downloads.