building render image
Entrepreneurship Living Learning Community
Live & Thrive in the ELLC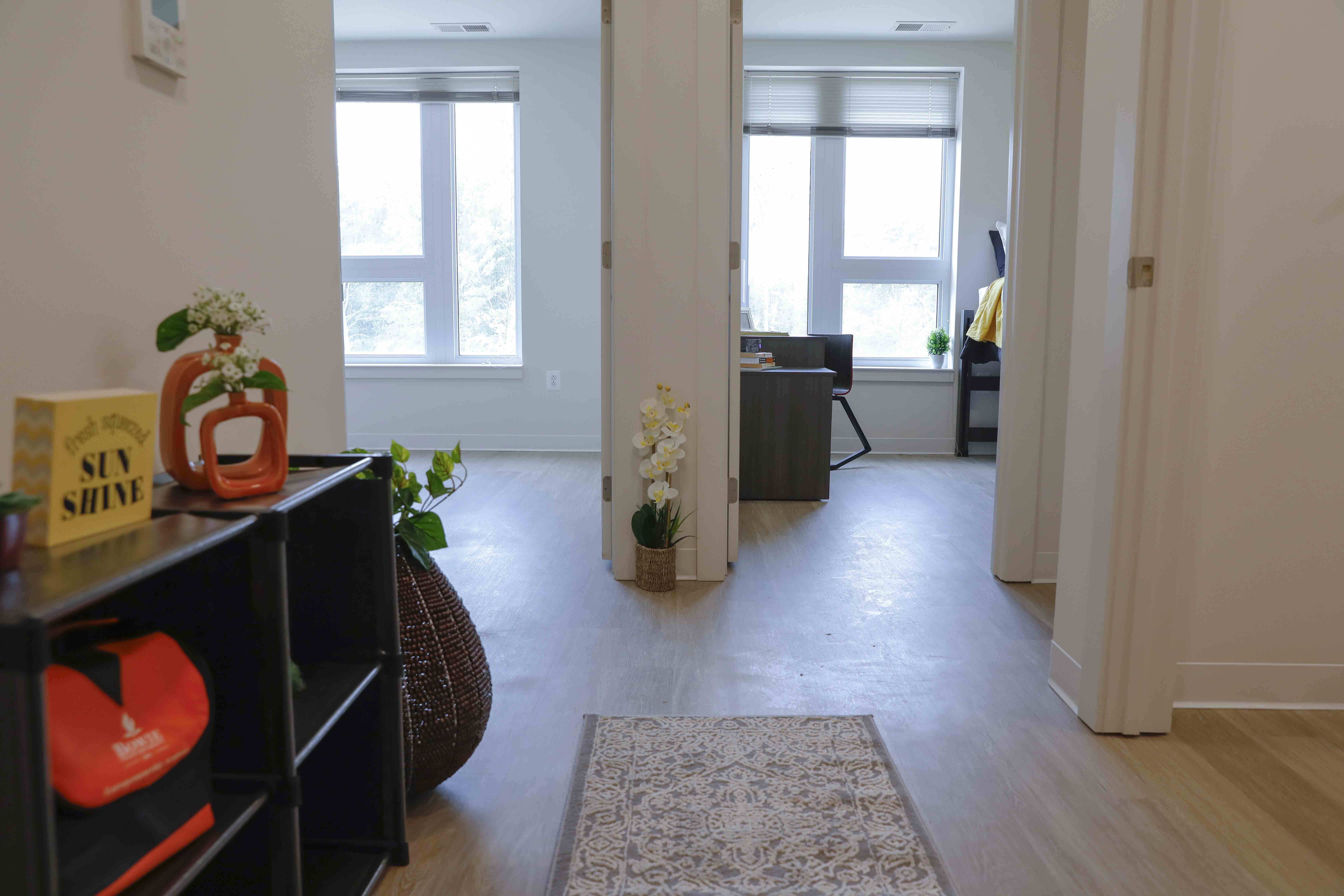 Cultivating Next-Generation Innovators
Opening in fall 2021, the Entrepreneurship Living Learning Community will become a gateway to the Bowie State campus and help expand entrepreneurship education. Designed to connect BSU to the community, the multi-focused facility will attract the public with retail space and resources for entrepreneurs. Housing 500+ students, it will become a real-world innovation hub that encourages creative collaboration and entrepreneurial thinking.
Building Highlights
Here are the key features of the Entrepreneurship Living Learning Community:
Modern residence for 500+ students

Students from all disciplines will enjoy double- and single-occupancy suites with kitchenettes, as well as technology-infused classrooms, a fitness center, lounges and study spaces.

Student businesses and makerspaces

Students will have the opportunity to develop their business aspirations and explore their ideas for new invention in specialized spaces infused with the latest technology.

Home to innovation centers

The Entrepreneurship Living Learning Community will become the new home for the BSU Entrepreneurship Academy and the Bowie Business Innovation Center (Bowie BIC), the first business accelerator located at a Maryland historically black college or university (HBCU). The Entrepreneurship Academy offers programs and activities to give students the tools to launch their own businesses and think innovatively in the workplace.

Public retail space

As a campus anchor designed to welcome the community to the campus, retail space will be available for the public to enjoy.
Envision What's to Come
View Live Construction

$42M public-private partnership
The construction is substantially funded with tax-exempt bonds through the Maryland Economic Development Corporation. The contractors are:
Balfour Beatty Construction, an industry leader for 85+ years
Smoot Construction, a minority-owned general contractor
Design Collective, Inc., an award-winning design firm