Department of Computer Science
About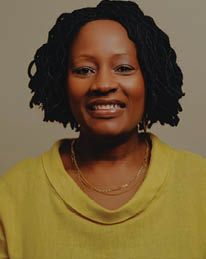 In the computer science department, we are committed to being a model of creativity and technical leadership. Our faculty and staff are dedicated to providing our students with the best possible education by offering courses in the latest technology and providing the attention and support that is needed to produce talented graduates in the fields of computer science and technology. I invite you to explore our website to learn more about the programs and opportunities offered here.
Dr. Rose Shumba
Chair, Department of Computer Science

Vision
The Department of Computer Science here at Bowie State University is a model of creative and technical leadership for computer and information technology for the University and the overall community.
Mission
To serve the educational needs of the Baltimore-Washington area, in general, and of the southern Maryland region, in particular, by offering its citizens opportunities to seek and complete high quality education in the fields related to the science and application of computer and information technology.
Goals
To prepare new generations of computer and information professionals, arming them with the quality education necessary for them to excel in the development and/or application of technology.
To provide an academically rigorous environment by exposing students to outstanding teaching and quality programs, and by offering enriching experiences that help students to develop intellectually and professionally.
To support the University's historic commitment to the African American community through programs that promote minority enrollment in computer science.
To provide high-quality education for computer science students by promoting:
quality instruction to prepare students for a career or further studies in computer science;
the attitudes and discipline of professionalism in computer science; and
high academic standards and performance through student-faculty interaction and support.
To assist the University community in achieving excellence in computer and information technology and to ensure that all students learn to utilize computing resources in their disciplines of study.
To constantly update the curriculum and upgrade the computer laboratories, incorporating new developments in this dynamic field.
To establish and support cooperative linkages with local governmental, business and educational institutions in order to:
provide students with practical experiences, summer opportunities, and future career options;
permit joint research projects; and
serve the community at large.
To continue to expand research and development activities, thereby providing opportunities for students and faculty to solve problems of interest to the scientific community and society at large.