Department of Computer Science
The Computer Science Department is committed to being a model of creativity and technical leadership. From building software for complex systems to exploring virtual reality, our students study a wide range of concepts in networking, artificial intelligence, research and cybersecurity that will prepare them for success in the workplace or in an advanced degree program. Small class sizes and a tight community of faculty, students and alumni provide the resources and the support you need to be successful.
Accreditation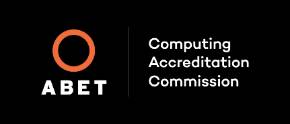 The Computer Science Program is accredited by the Computing Accreditation Commission of ABET.

The Computer Science Program with a specialization in Cybersecurity was validated and re-designated as a National Center for Academic Excellence in Cyber Defense in 2021.
NSF CyberCorps® Scholarship for Service (SFS)

The Department of Computer Science at Bowie State University is a proud participant in the CyberCorps®: Scholarship for Service (SFS) program.
A new program at Bowie State connects computing students directly with companies, bypassing an often harsh Silicon Valley vetting process.
Our Programs
Undergraduate

Graduate

Certificate