Management Information Systems Club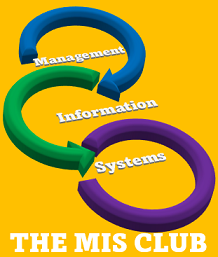 The MIS Club is an independent, student-led club in the College of Business, for students that are interested in Business and Information Systems. Students that are enrolled as BUIS/INSS majors are automatically members of the MIS Club, while all other majors are welcome to be part of this prestigious club.
Mission
The mission of the MIS club is simply to foster a supportive environment among MIS students and other students of Bowie State University.
The Club also provides opportunities for leadership development and experience while fostering interactions with the faculty; facilitates industry partnerships and gives access to MIS board members; hosts and promotes MIS professional development events and partners with government agencies and corporate professionals in the IT industry.
The MIS Club achieves all the above by building strong relationships and interactive networks with alumni.
Join
For more information or to join, contact:
Adetunji Adeyemo Oduduwa
President
oduduwaa0107@students.bowiestate.edu
David M Velasquezchamorro
Vice President
velasquezchamd0805@students.bowiestate.edu
Tony Yorkman
Professor & Advisor
Center for Business and Grad Studies
301-860-3649
TYorkman@bowiestate.edu