Educational Leadership (Ed.D.)
Guide School Districts to Success
An effective educator wears many hats: communicator, manager, collaborator and policy maker. At Bowie State, we understand what it takes to lead, and we're ready to help you achieve your professional goals. Our faculty members are not just instructors, they're K-12 leaders. They'll teach you how to navigate the politics behind the positions — from managing a school board, to creating good relationships with administrators, parents and students. BSU alumni work as teacher leads, assistant principals, principals, administrators and district leaders. Others are managing colleges or working in academic affairs. You'll leave with the knowledge to create lasting change.
What You'll Learn

Program Requirements

Admissions Requirements
The Doctor of Education in Educational Leadership program is designed to help you identify and solve problems for different grade levels. At Bowie State, we move beyond textbooks and teach you how to:
Direct organizational changes using strategic thinking and planning
Develop a global perspective of school operations and how to handle the nuances that come with running a school or school district
Manage financial resources with dwindling economies
Lead with technology, focusing not just on devices, but on enterprise systems
Focus your writing and written communication skills to meet the needs of different audiences
BSU doctoral programs combine academic coursework with research. The goal: to help you stay involved and make the program interesting, not intimidating. We have one of the highest dissertation completion rates. You could say we're in the business of student success.
The Bowie State Advantage
Convenient Hybrid Courses: Take classes on campus, online, or a combination of both, depending on your needs. The doctorate degree program is fully online.
Focused faculty: Many of our instructors remain available to students after they graduate, taking on roles as coaches, mentors and research partners.
Expert Guidance: Our advisors are here to help, and you can connect with them in-person, on the phone or online.
Engagement: Connect with other students, share ideas and create a network of support.
Alumni Spotlight: Dr. Emerald B. Fulmore ('21)
BSU Program: Educational Leadership (Ed.D.), May 2021
Current Job: Career Manager (FEMA- Federal Emergency Management Agency) Favorite Part of the Program: I loved connecting with other educators within my cohort. It motivated me each day. I learned so much from them in addition to the education from the faculty and coursework.
What Attracted You to Bowie State University: I started out as a full-time employee with Bowie State University, so I already was a part of this amazing community. I worked in Athletic Compliance for more than 16 years, and I knew I wanted to complete my doctorate in Educational Leadership. When I found out about the program, I quickly applied and began my journey as a Doctoral student.
One Thing You Learned at BSU That Has Impacted Your Life or Career: It's important to know what you are passionate about. My passion truly pushed me through the program. I was able to speak and write about my passion for sports and the inequalities African American female administrators are facing. I'm looking forward to continuing my research with other educators and sports administrators over the next few years.
Advice for Prospective Students: It helps to connect with others in your cohort and the faculty right away. This will allow you to have that family and community experience. Students should also connect with those who have completed their journey in the program. As a servant leader I believe in reaching back to help those that are new to the journey and to assist where I'm needed.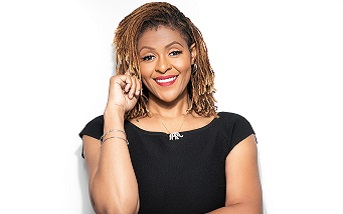 Student Snapshot: Everett Davis
BSU Program: Educational Leadership (Ed.D.)
Current Job: Director of Student, Family and School Services/International Admissions and Enrollment, Montgomery County Public Schools, MD
Favorite Part of the Program: The ongoing encouragement and messaging I receive. The belief that "you can do this!" Although you must take responsibility for your education, I never feel alone. We work together and will cross the finish line together.
What Attracted You to Bowie State University: The location, including a satellite campus in Montgomery County, a schedule that included Saturday classes, the flexible cohort model and overall cost of the program.
One Thing You Learned at BSU That Has Impacted Your Life or Career: The importance of not only pursuing a terminal degree, but also using it to impact education in an innovative and positive way. I also feel it's important to maintain and support the BSU network.
Advice for Prospective Students: After reflecting on your personal and professional circumstances/commitments, if you are considering pursuing a doctorate, be sure the program is a match for your learning style. Take the time to speak with the staff, current students, and graduates. I am pleased to say I did all of this and BSU was truly a match for me.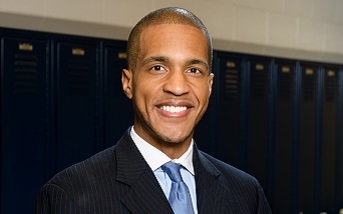 All of our students come to us with different work experiences. We value those experiences. Our goal is to encourage them to build on what they already know and add to it.
- Dr. Ann Hilliard, Director for Graduate Programs, Department of Educational Studies and Leadership