Accreditation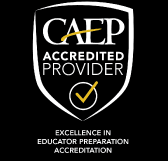 We prepare effective educators to change lives and become caring and collaborative professionals who make a difference in our global community.
Overview
In the College of Education, you'll learn from faculty members who have the highest credentials and are constantly researching best practices and programs to meet national trends and local needs, such as our new teacher-leader emphasis. As an intern, you'll have yearlong placements and mentorships through our innovative, nationally recognized partnerships with local public schools. These internships will help you stand out when you are ready to seek full-time employment.
Thinking of advancing from the classroom to administration? Select from several of our top-rated graduate programs. The college is working with local school districts to increase the number of well-prepared principals to fill anticipated vacancies.
Proof of our commitment to educational excellence is reflected in our nearly 100 percent pass rate for key exams and graduates who go on to win awards and take leadership posts.