About 600 Bowie State graduates will receive their degrees in winter 2021 and be honored during the university's commencement celebration. A few outstanding graduates shared with us how BSU has prepared them for success.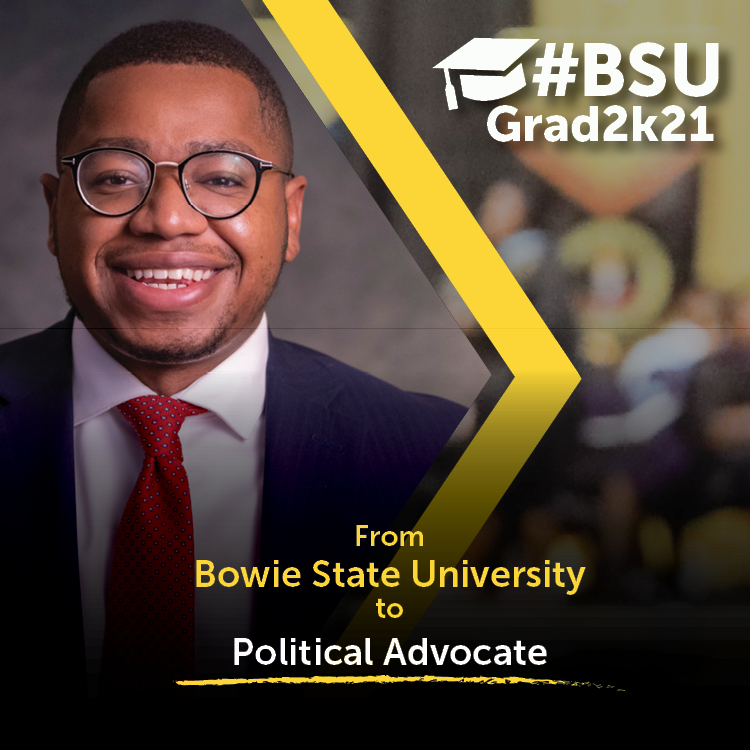 Juwan Blocker
Juwan Blocker's college career did not begin like most eager freshmen on campus. He arrived to Bowie State University as a county official, having been elected to the Prince George's County School Board at just 17 years old. Eventually deciding to begin his higher education journey, Blocker was adamant about attending an Historically Black College and University (HBCU). Smaller class sizes and convenient location in Prince George's County made Bowie State his top choice.
During his time at BSU, Blocker enlisted in the military, started a family and expanded his career in public service. In addition to being a member of the Maryland Army National Guard, he is the full-time Deputy Legislative Director for Comptroller of Maryland, Peter Franchot, and Executive Director of Maryland Black Mayors, Incorporated (MBM). MBM non-profit was originally created to represent elected, appointed and retired African American mayors across the state. Read More.
"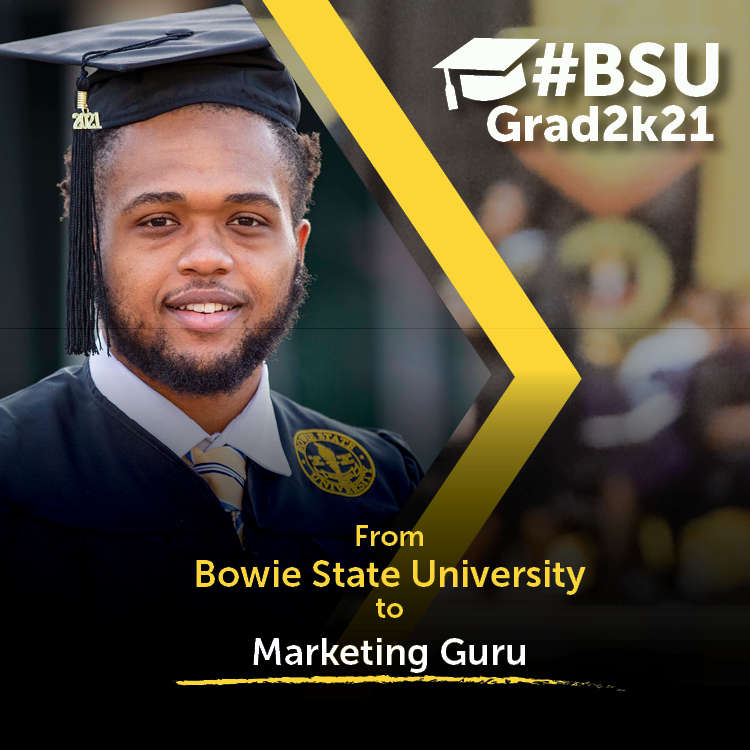 Quindonte Bobo
The first in their immediate family to graduate college, Quindonte Bobo, and his twin brother Quinton both are graduating with high honors academically and athletically. Quindonte, a fullback on the Bowie State football team, graduates with a bachelor's degree in business administration with a minor in marketing. Quindonte maintained honors level GPA throughout his undergraduate career while playing in the three-time CIAA Championship winning football team. After graduation, he hopes to tackle a position at a prominent marketing firm before jumping into his own business ventures as an entrepreneur.
Quindonte attributes his success to family-instilled principles and the unwavering support of BSU faculty. "Choosing Bowie State was absolutely the best decision. Every professor wants to help and wants you to succeed. That's what I value the most here."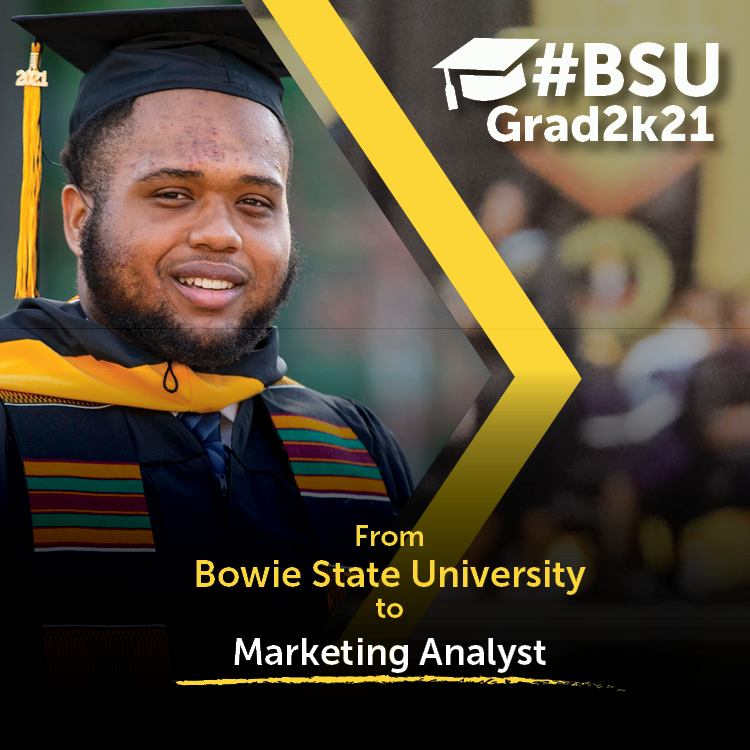 Quinton Bobo
When Quinton Bobo first entered Bowie State University with his twin brother, he was undecided about his major. Now, this stellar student-athlete graduates in December as a member of the three-time CIAA Championship winning football team with multiple placements on the Dean's list. Quinton Bobo, Offensive Lineman, says it was a challenge balancing sports and academics while maintaining a 3.3 GPA and higher throughout his undergraduate career. There were times that Quinton wanted to quit but he pushed through by the strength of his own work ethic and the family-like community that he became a part of when joining Bowie State's football team. "I found the most support on campus through the football team. They were there anytime I needed them, whatever I needed." With a bachelor's degree in business administration degree with a minor in marketing, next, he sets his sights on a career as a marketing analyst and plans to continue his education in graduate school.