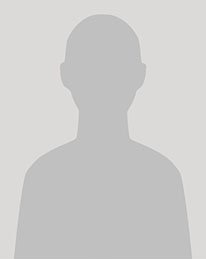 Education
Ph.D., University of Nairobi in Collaboration with Regensburg University, Germany and Sussex University, England (1998).
M.Sc., University of Nairobi, Kenya, (1988);
B.Sc., University of Nairobi, Kenya (1979);
Expertise
Laboratory: Osano Research Lab
Biography
Dr. Anne Osano is an Associate Professor of Biology at Bowie State University in Maryland with a Ph.D. degree in Plant Science (Botany) from University of Nairobi, Kenya. She has distinguished herself as an exceptional teacher, researcher and leader. As a scholar, Dr Osano has received and managed more than $1 million federal grants, including research awards from National Science Foundation, US Department of Agriculture, US Environmental Protection Agency and National Aeronautics Administration Agency (NASA). As the lead Principal Investigator (PI), she has been responsible for overseeing and supervising full implementation of the funded projects including the development of the scope of the projects, ensuring collaboration among the PI teams, administering the grants, managing the budget, producing grant reports and communicating with funding agencies. Her research interest is in Plant metabolomics. She heads the Plant metabolomics and Hydroponics laboratory at the Natural Sciences Department which was funded by National Science Foundation (NSF) grant whose goal was to enhance the Plant Biology Program at Natural Sciences Department. Her research focus uses Metabolomics and Elicitation approaches for the enhancement of metabolite richness of fruits and vegetables to address Food Security and the production of super crops. Metabolomics approaches are further used to study Tropical Indigenous Food crops as well the tropical medicinal plants used in Traditional Africa Medicinal system.
She recently started the SMART agriculture Program at the Natural Sciences Department. The overarching goal of this program is to develop a pathway for BSU Biology majors that leads to careers in food and agricultural sectors as well as graduate programs. This program is funded by the NIFA-USDA grant. Agriculture faces a range of challenges, including climate change and global food shortages, which are increasing the labor and skill needs in agricultural industries. SMART Agriculture infuses Hydroponic and/ or Aquaponics technology into Plant Science curriculum, for the production of Super Foods without the scare of Traditional Agriculture.
She has received numerous Awards including Bowie State University College of Arts and Science, Faculty of the Year Award, 2017; Bowie State International Outreach Award, 2019; Bowie State University College of Arts and Science, Outstanding Researcher Award, 2015; African Diaspora Fellowship International Award, 2015- 2016; Bowie State University College of Arts and Science Image Award, 2012/2013; Bowie State University College of Arts and Science Outstanding Student Service Award, 2011/2012; UNCF Special Programs and NASA Astrobiology Minority Institution Research Support (MIRS) program Award (NAI-MIRS fellowship), June 10 – August 16, 2013 and HBCU/ - QEM Fellowship - Leadership Development Institute and Award for Summer Research Internship at Cornell University 2009 -2010 among others.
Dr. Osano, has many years of University teaching experience having previously worked as Program Coordinator of Biology Department at Voorhees College. As a teacher she has mentored numerous number of students in research particularly. Her excellence in teaching pursuit and her teaching philosophy embraces the role of STEM Undergraduate research as a high-impact educational practice for achieving excellence in liberal education. She therefore received an NSF grant of $475,000 to infuse research in Plant Sciences Curriculum. The grant also gave opportunities to students to be involved in research throughout the year. About 500 students were impacted by this grant. The whole year round research component program has been done in collaboration with Dr. David Luthria and Dr James Harnly, Chemists at the USDA Laboratories in Beltsville. She has an agreement with the Lab. From the same grant, she also described a new course called Introduction to Plant Metabolomics. She then enhanced the research agenda by adding another very unique opportunity, an international component to the student research experience. This international program aims to inspire the next generation of plant scientists to become globally engaged citizens. She received a total of $840,000 from both NSF and USDA for this purpose which is done with international collaborators at University of Nairobi, Kenya; Prof, Sheila Okoth and Prof Joshua Ogendo, Egerton University, Kenya. Both of these collaborators are renowned world class researchers and Scientists with numerous funded projects and publications. This ongoing initiative will give international research experience to 50 undergraduate students who spend 8 weeks in summer immersed in an internal research. This experience is opened to students outside of Bowie State University. Students gain an appreciation of how international research is conducted, how international research networks function and the kinds of global opportunities they have before them. Both these experiences will transform the lives of these students. From these teaching and research initiatives, students have published papers and presented numerous conference papers (over 30) and some won awards for their presentation. There have been many success stories including those who have gone to graduate schools, medical schools and Professional schools. A few key stories include Dr. Norman Fultang who was one of the students who worked in the lab from 2014 to 2016. Norman graduated last year with a Ph.D in Cell Molecular Biology in 2020.Her studies were all paid for. Dr Ghislain B. Tchomobe graduated with a medical degree from Saint George's medical School. Rita Dill has been admitted at University of Maryland for a Ph.D in Analytical Chemistry. The lab has produced 2 Pharmacy Doctors, Dr Jeanine Osei who graduated from the University of New England in Portland, Maine and Dr Nicholas Dickson; Toure School of Pharmacy in New York.
Her major community service initiative to the community, Food Day symposium, which she started in 2011 has had a tremendous impact in the Prince Georges Community and beyond. Food Day is aimed at promoting healthy, sustainable, affordable, and just food systems in America. Food Day is a national grassroots mobilization for energizing the food movement. She has hosted 8 annual Food day symposia. The symposia, hosted annually have included a number of partners such as the US Department of Agriculture, the Prince George's County Public School System, Prince George's Food Equity Council, of which I am a member; Partnership to Cut Hunger and Poverty in Africa, an independent US-Africa effort focused on increasing food security in Africa; Environmental Protection Urgency, (EPA) and Maryland Department of Environment. The symposia typically host 150 to 200 guests for a day of exciting activities featuring guest speakers, live television coverage; a luncheon with a keynote speaker; lively skits and scholarly presentations from Research Scientists from Government and Academia, students and faculty and in-depth discussions among participants towards solutions to the food issues facing us regionally, nationally and globally. These activities are televised on Bowie State University's television throughout the year. The ice on the cake of these activities is the live TV cooking shows by our food service providers.
Dr Osano serves as a grant proposal panel reviewer for National Science Foundation's grant opportunities. She also serves in various committees and advisory boards both at the county, university and international level. As chair of curriculum committee of Department of Natural Sciences, the committee was able to describe a record number of new courses. These include 16 courses for Master's degree program in Applied Biotechnology and Molecular Biology Program; 8 courses for the Entrepreneurship Micro-Credential/Certificate (EMC) and 10 other Natural Sciences courses and minor miscellaneous changes. She serves in the University Food Advisory Committee, Prince Georges Food Equity Council, Prince Georges Environment, Agriculture and Natural Resources(EANR) Advisory committee and Envista Farms; Schaefer Global Management LLC among many. Internationally she is a member of Academic Council of Pan African Christian University in Kenya. She has many Collaborations Agreements both locally and Internationally including US department of Agriculture, University of Nairobi, Egerton University and Pan African University. She is a member of many Professional bodies including American Society of Plant Biologists (ASPB) and Minorities in Agriculture, Natural Resources, and Related Sciences (MANRRS).
Last but not least, she works along her husband Rev Peter Osano as a Co-pastor of Life Source Church for All Nations, Church Without Walls where she supports those with spiritual needs. She is a mother of 3 children and 4 grandchildren.
Service Interests
Member University Curriculum Committee.
Chair: Natural Sciences Curriculum Committee
University Undergraduate Research Advisory Council.
Member of University Food Service Advisory Council
Arts and Sciences College: Global Engagement
University: Bowie State Annual Giving Faculty and Staff Committee
Member, Prince Georges (PG) County, Environment, Agriculture and Natural Resources ( EANR) Advisory Committee.
Member of Prince George's County Food Equity Council
Member of Prince George's County Food Advisory Committee.
Coordinator, Annual Bowie State Food Day Symposium Theme, Healthy Eating: Healthy living Initiative.
Faculty Coordinator – Bowie State and National Park Service Recruitment event- yearly activity to increase the participation in National Park Service
Awards & Honors
Bowie State University College of Arts and Science, Faculty of the Year Award, 2017
Bowie State University College of Arts and Science, International Outreach Award 2019
Bowie State University College of Arts and Science, Outstanding Researcher Award, 2015.
African Diaspora Fellowship International Award, 2015- 2016.
Bowie State University College of Arts and Science Image Award, 2012/2013.
Bowie State University College of Arts and Science Outstanding Student Service Award, 2011/2012.
UNCF Special Programs and NASA Astrobiology Minority Institution Research Support (MIRS) program Award (NAI-MIRS fellowship), June 10 – August 16, 2013.
HBCU/ - QEM Fellowship - Leadership Development Institute and Award for Summer Research Internship at Cornell University 2009 -2010
ASPB (American Society of Plant Biologists) Travel Award to attend the Annual ASPB conference in Portland Oregon, July 12-16; 2014
ASPB (American Society of Plant Biologists) Travel Award to attend the Annual ASPB conference in, Providence, Rhode Island, 7/20-24/2013.
ASPB (American Society of Plant Biologists) Travel Award to attend the Annual ASPB conference in Minneapolis; 2010.
ASPB (American Society of Plant Biologists) Travel Award to attend the Annual ASPB conference in Hawaii, 2009.
The Prestigious SCICU Excellence in Teaching Award for academic year 2007-2008, for the exceptional work in teaching .and the many projects I have helped spearhead. The recognition included $3000.00 to be used for professional development and program enhancement.
Woman of the year Award Voorhees College, Honors College Emmy Awards – 2006.
Partnerships for Community Outreach and Research on Disparities in Health and Training (EXPORT) Award for research Diabetic Neuropathy – summer 2006 & 2007.
American Society of Cell Biology Award for summer research University of Maryland, School of Medicine. (2003& 2004)
British Council/ODA Award to attend a workshop on E.M. Virus purification.
Government of Kenya scholarship to study Ms. at the University of Nairobi.
Joint FRAC, FAO, PCAK, ISPP, and ICIPE Award to attend a workshop on fungicide resistance.
CFTC Scholarship to attend a course of identification of fungi of Agriculture importance.
German Academic Exchange Service (DAAD) Fellowship to study for Ph.D. at the University of Nairobi.
CFTC Award to attend workshop on fungal diversity.
Special program Award on Biotechnology of the Netherlands Ministry of Foreign Affairs through the Kenya Agricultural Biotechnology Platform, to attend a course on Molecular Biology.
British Council, Scholarship to attend a Research/Collaboration visit. under Botany/Zoology and University of Sussex Link.
UNESCO grant to attend the "In Situ and on-site Bioremediation Conference, San Diego, California.
Third World Academy of Science Research Grant Award for the Proposal entitled "Biodiversity of Lignin Degrading Fungi and Their Application in Environmental clean Up (Bioremediation)
Memberships & Affiliations
Member of STEM women of color
Member of the American Society of Plant Biologists (ASPB).
Member of Minorities in Astrobiology Institute Collaborate (MAIC)
Member of Minorities in Agriculture Natural Resources and Related Sciences
(MANRRS).
Coordinator of Bowie State University Annual Food Day Program
Life Source Church For All Nations, Co-Pastor 2007 to date.
Christ is the Answer ministries, Prayer Coordinator
Kenya Christian Fellowship in America, Vice Chairman Electoral Board
Other Resources