Dr. Osano has established a successful Plant Metabolomics, Aquaponics/Hydroponics, Food Security, and International research programs at Bowie State University.
Projects
Plant Metabolomics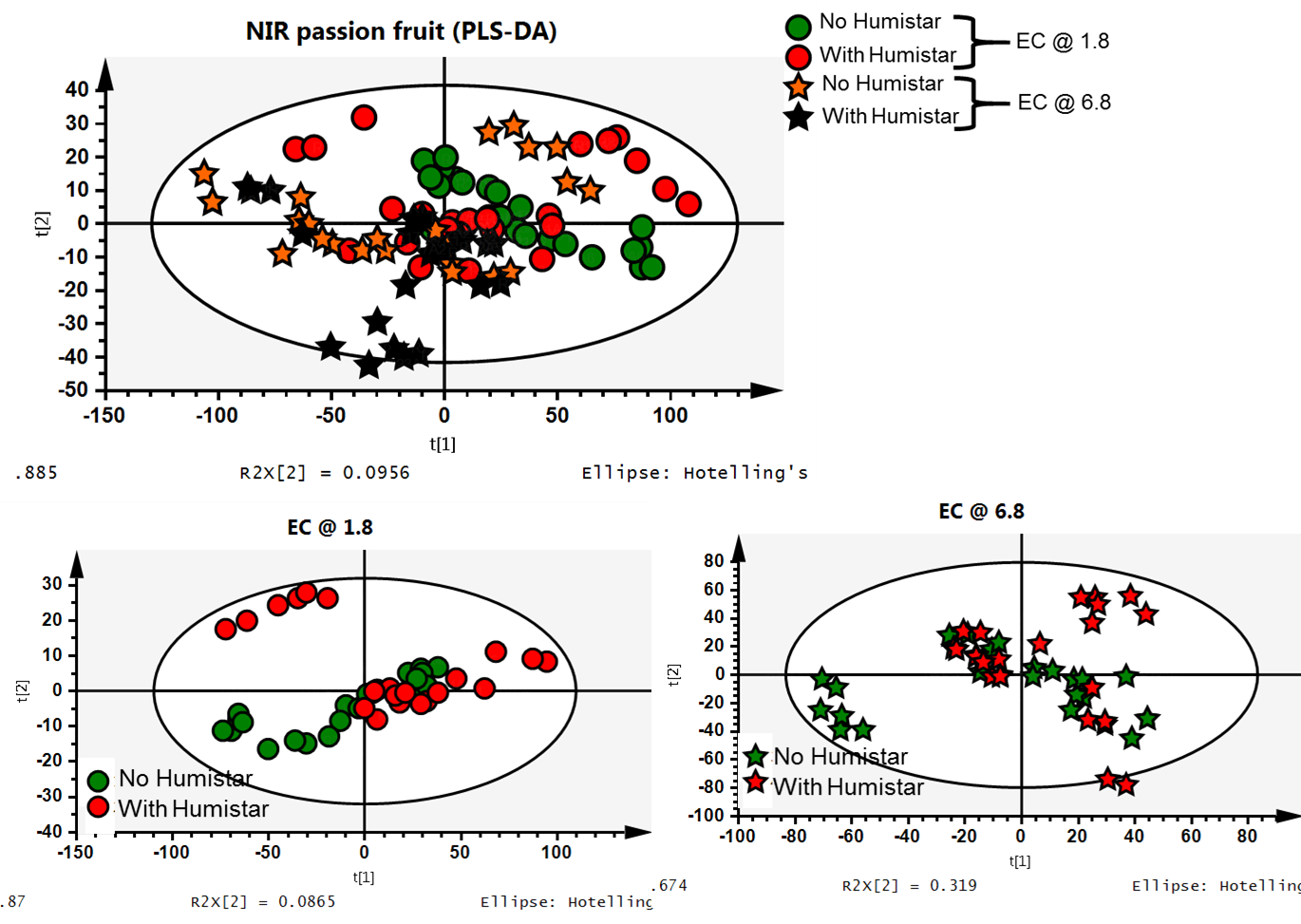 Plant metabolomics research uses metabolomic approaches to study secondary metabolite richness and diversity of tropical plant species used in traditional medicine and food systems. This work is done in collaboration with Food Composition and Methods Laboratory, United State Department of Agriculture, USDA, Agricultural Research Service, ARS.
Plants harbor secondary plant secondary metabolites that have provided the basis for millenia of traditional uses by indigenous populations and from which medicines are discovered. There are two metabolomics approaches in our lab. We are working on Medicinal Plants, Azadiracta indica and Melea azedarach (used in traditional medicine system in Kenya) and Indigenous vegetables use in traditional Food system in Kenya.
Aquaponics (hydroponics & aquaculture) technology for smart agriculture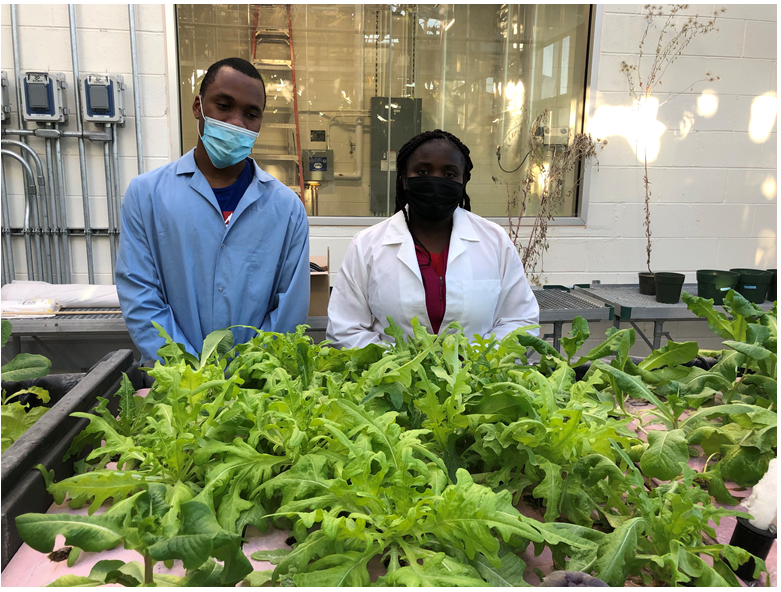 Aquaponics (Hydroponics and Aquaculture) technology for Smart Agriculture focuses on food security research aimed at production of foods without the scare of traditional agriculture. In hydroponics, the food is produced in a closed-loop system that reduces the use of water resources without the need for chemical fertilizers; the research is done in collaboration with ENVISTA farms. Aquaponics is integrated culture of fish and plants and is done in collaboration with Schaefer Global Management LLC.
Elicitation: A tool for enriching the bioactive composition of foods (NSF funded)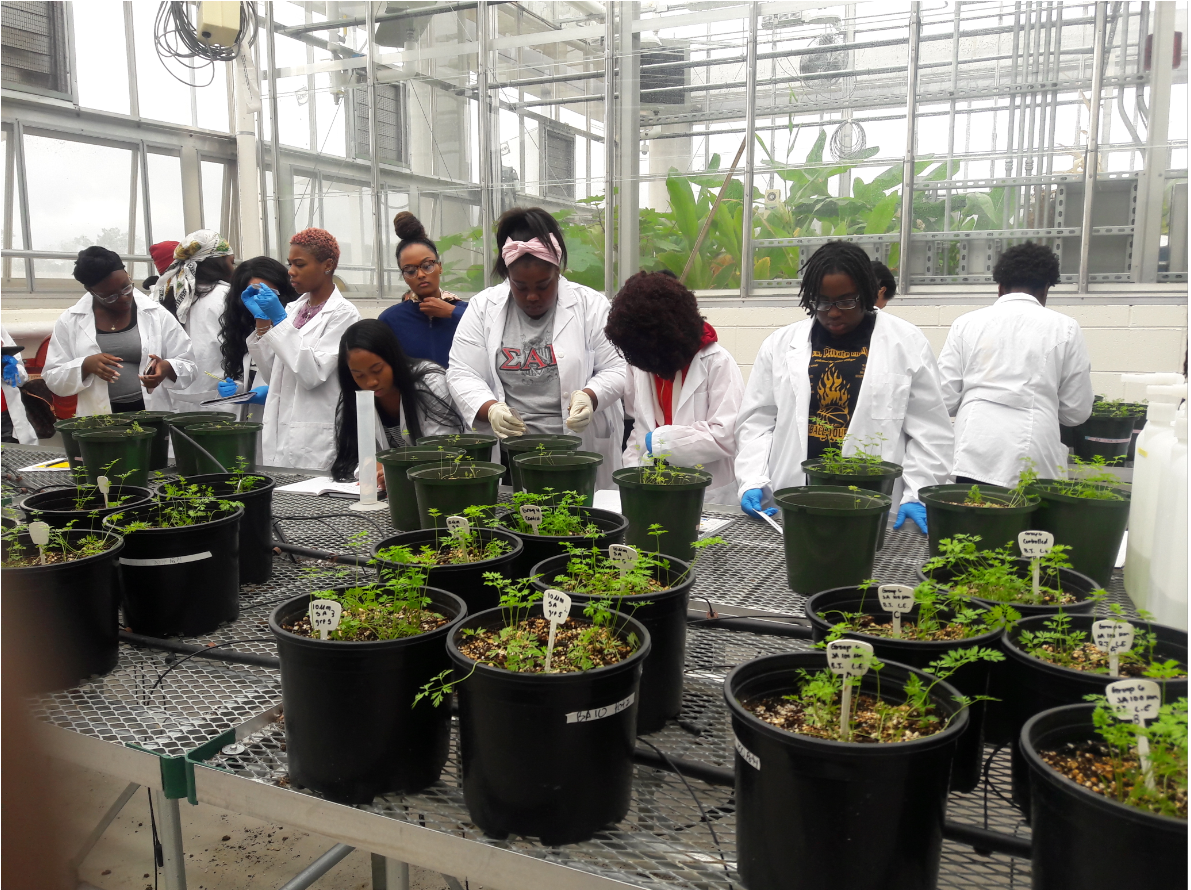 The elicitor treatments trigger the synthesis of phytochemical compounds in fruits, vegetables and herbs. Biotic (biological origin), abiotic (chemical or physical origin) elicitors and phytohormones have been applied alone or in combinations, in hydroponic solutions or sprays, and in different selected time points of the plant growth or during post-harvest. Understanding how plant tissues and their specific secondary metabolic pathways respond to specific treatments with elicitors would be the basis for designing protocols to enhance the production of secondary metabolites, in order to produce quality and healthy fresh foods. We have conducted elicitation studies in carrots and tomatoes in our lab.
Chlorophyll fluorescence technology/research/astrobiology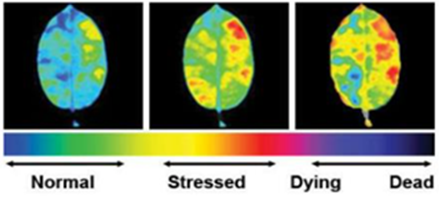 Chlorophyll Florescence (ChF) measurements allows the evaluation of the physiological condition of photosystem II (PSII) and photosynthetic electron transport chain components. (ChF) measurements represent a simple, non-destructive, inexpensive and rapid tool for analyzing the physiological condition of plants. The sensitivity of photosystem II (PSII) activity to abiotic and biotic factors has made it a key indicator not only for understanding the photosynthetic mechanisms but also as a broader indicator of how plants respond to environmental change. In our lab, we are currently measuring Chlorophyll.
Current Researchers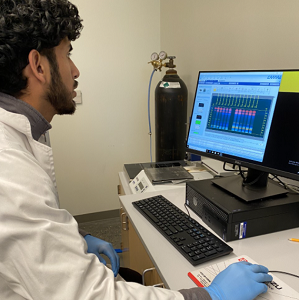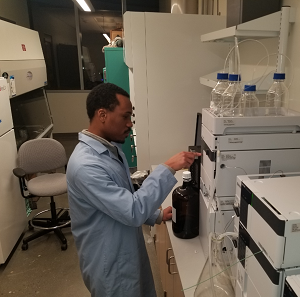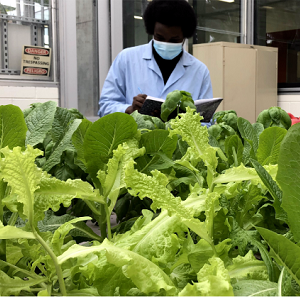 Alumni

Dr. Norman Fultang (Ph.D. in Cell Molecular Biology in 2020)
Dr Ghislain B. Tchomobe (Saint George's Medical School graduate)
Rita Dill (Student at University of Maryland for a Ph.D. in Analytical Chemistry)
Dr Jeanine Osei (University of New England with a doctorate in Pharmacy)
Dr Nicholas Dickson (Toure School of Pharmacy with a doctorate in Pharmacy)