Bulldog Connection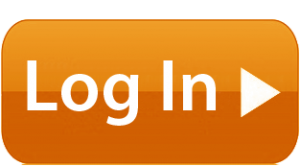 Announcements
Spring 2018 Enrollment Cancellation Update
Please note an important change: Bowie State University will have one enrollment cancellation for spring 2018 semester, taking place at 5:00 pm on Tuesday, January 30, 2018. Spring registration will close after enrollment cancellation, and students will not be re-enrolled in classes.

To ensure that you remain enrolled in your spring 2018 classes, take the following steps by Monday, January 29, 2018:
Check the status of your financial aid award, if applicable, by logging into Bulldog Connection.
Make sure that you have accepted (or rejected) your financial aid award.
Check your Bowie State email account to see if you received a message from the Office of Financial Aid about missing or incomplete documentation.
Pay your student account bill in full if you have an outstanding balance after you received a financial aid award.
Check Bulldog Connection regularly for updates on your student account information.
---
Anticipated Graduating Seniors (GRAD & UGRD) – Spring (May) 2018
The deadline to apply for May 2018 graduation is February 16, 2018 if you are interested in completing or closing-out your degree this spring.
Interested students MUST apply (or re-apply if previously denied) online via Bulldog Connection by clicking on:
Self-Service > Degree Progress/Graduation > Apply for Graduation.
Find out more about the graduation process here.
NOTE: All name change requests must also be submitted (with supporting documents) by same deadline.
You are not required to pay again if previously denied or you moved your expected graduation term; simply use your receipt number from the initial payment to go back online and re-apply.
---
Helpful Hint
Your Bulldog ID and Password are the same as your Network Account, Campus Email and Blackboard Account.

For assistance with your Bulldog ID or Password please email, call (301-860-4357), or visit the DIT Helpdesk located in the basement of Thurgood Marshall Library behind the student labs.