Bulldog Connection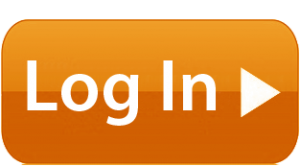 Announcements
When Fall 2016 Disbursement will Commence
First Disbursements for Fall 2016 awarded financial aid is scheduled to commence the week of September, 19 2016 and continue into the week of September, 26 2016. Disbursement for entire student population is not a one-time event but a process in which the Office of Financial Aid must review enrollment status for the entire student population (enrollment verification process) before disbursing state, federal, and institution aid.
Reason for Delayed Disbursement
First Disbursement for Fall 2016 was scheduled to begin on September, 12 2016. Disbursement did not occur as originally scheduled, due to the institutional decision to extend the add/drop date, which officially concludes on Friday September, 16, 2016.
The Financial Aid Office can only disburse awarded Financial Aid after enrollment verification has been completed and the process to begin enrollment verification is predicated upon confirmation that student have completed registering for classes.
Importance of Enrollment Verification
Office of Financial Aid awards all aid initially on full-time status. Bowie State University students also initially enroll as full-time students. During add/drop period, students change enrollment status from full-time to part-time or part-time to full-time. It is therefore important to review enrollment status of students so that if any adjustment has to be made on awarded financial aid, this is completed before the aid is disbursed and credit balance issued to student. Enrollment verification is federal regulation and requirement before disbursement.
Master Promissory Notes and Loan Entrance Counseling
To avoid any delay in disbursing Federal Subsidized/Unsubsidized and Parent PLUS loans:
Students are encouraged to complete Direct Subsidized/Unsubsidized Loan Master Promissory notes by Tuesday, September 27, 2016.
If parent applied for Parent PLUS loan, parents are encouraged to complete PLUS Loan Master Promissory Note by Tuesday, September 27, 2016.
Contact Office of Financial Aid with any additional question at financialaid@bowiestate.edu or 301-860-3540
---
Fall 2016 Enrollment Cancellation Dates (Classes begin August 29, 2016)
August 19: New and Returning Students
August 26: New and Returning Students
September 2: New and Returning Students (Last day of official add/drop)
October 28: Second Session, New and Returning
---
Helpful Hint
Your Bulldog ID and Password are the same as your Network Account, Campus Email and Blackboard Account.

For assistance with your Bulldog ID or Password please email, call (301-860-4357), or visit the DIT Helpdesk located in the basement of Thurgood Marshall Library behind the student labs.