BSA mentors on move-in day
Bulldog Scholars Academy
Join us June 24-August 3 for Bulldog Scholars Academy 2024
Designed to ignite love for learning and build strong academic foundations, Bulldog Scholars Academy gives incoming freshmen an opportunity to jump-start their education by earning six credits toward graduation. Academy participants live on campus, take two college-level courses, and receive academic and social support.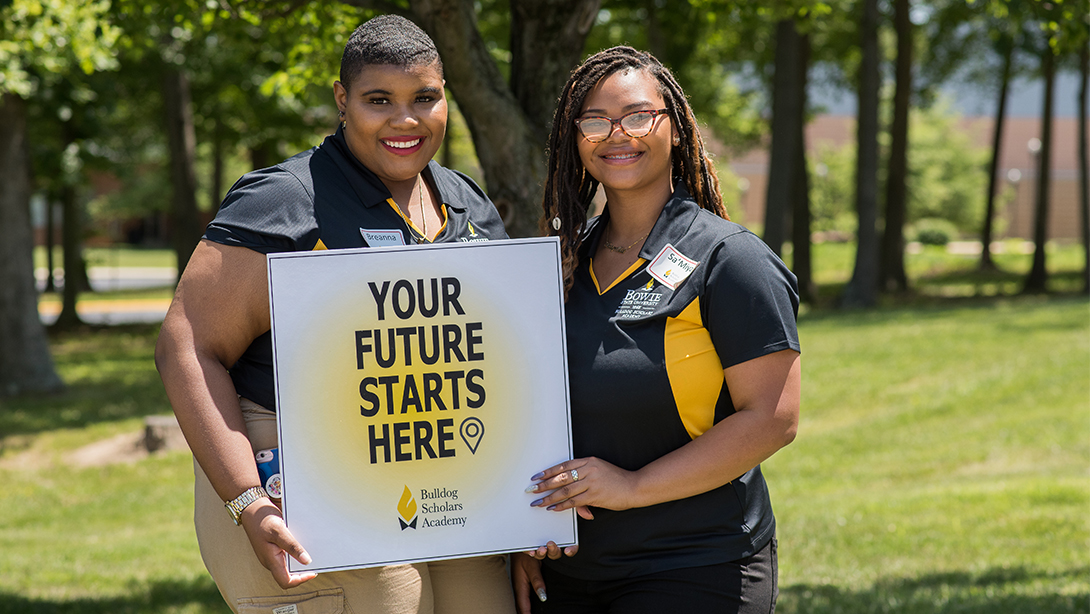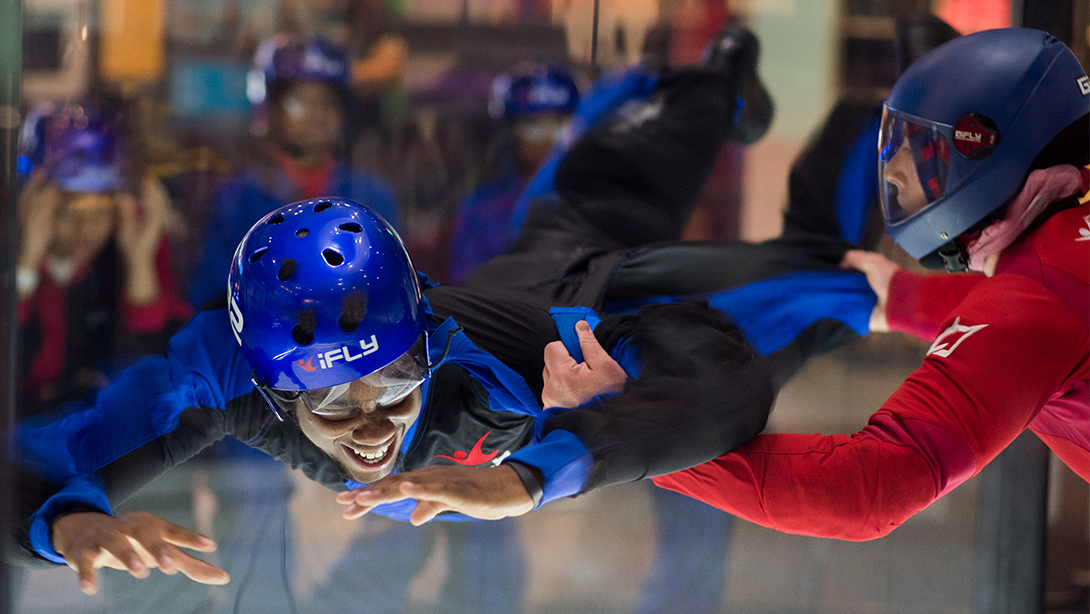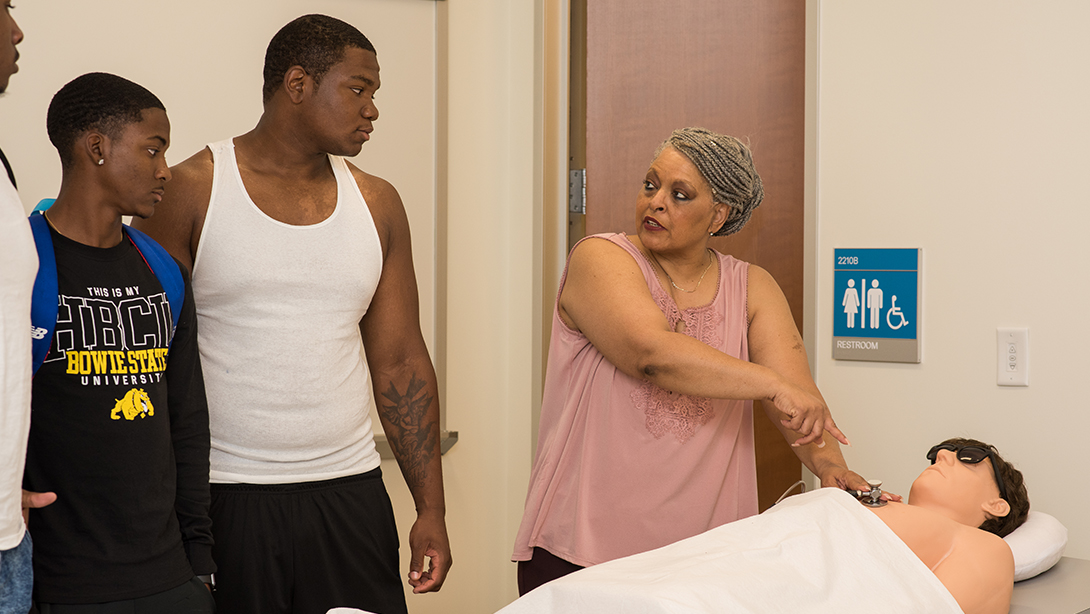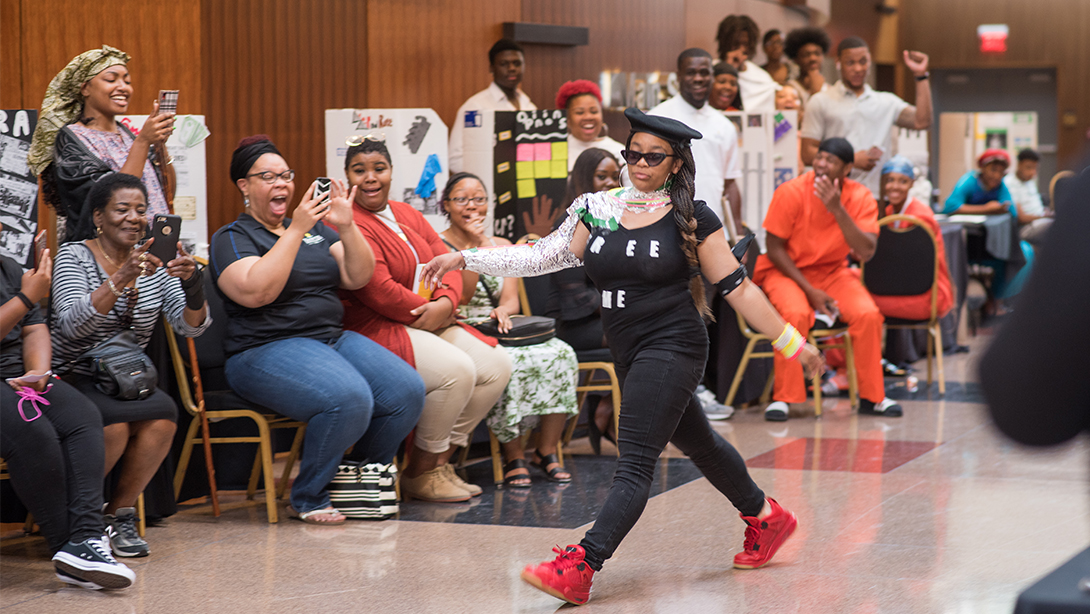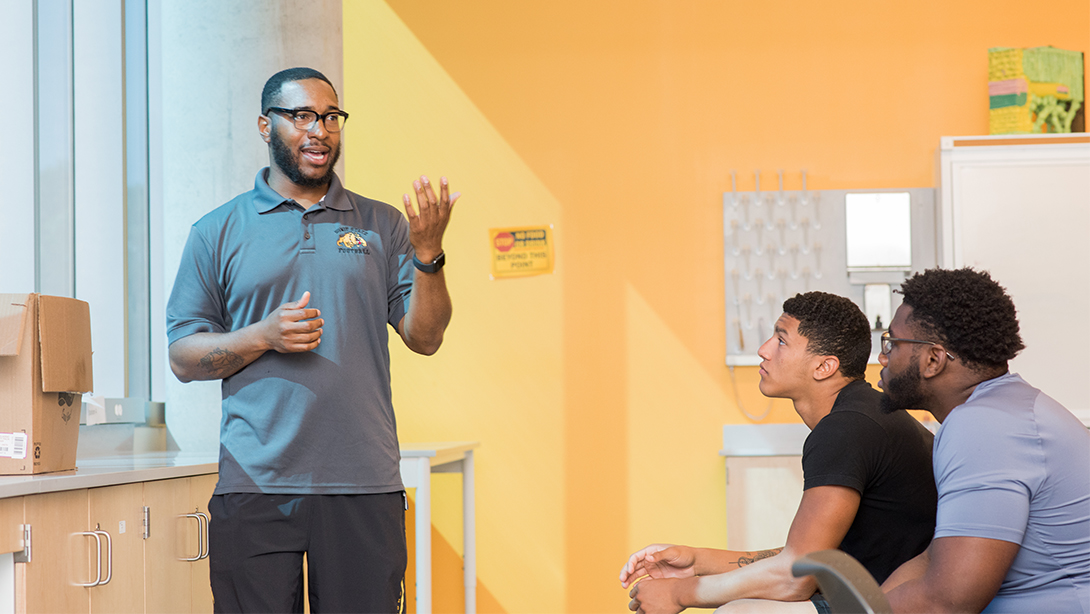 Register for Bulldog Scholars Academy
This summer Bulldog Scholars Academy (BSA) is offering two tracks: Bulldog Science Academy, which offers Natural Science majors a hands-on deep dive into the sciences and the traditional Academy, which offers interdisciplinary learning experiences that prepare students for college.
Here is a snapshot of the BSA experience:
Academics: Students will enroll in credit-bearing general education courses.
Academic and Personal Support: All scholars will be assigned to a mentoring group and have access to tutors/supplemental instructors.
Grownish 101: Participants will be encouraged to think about what it means to be a college student by engaging in a series of personal explorations and skill building activities that address some of the following questions: Who am I? What kind of impact do I want to make? What are my strengths? What are my changing roles and responsibilities? How do I manage my time and think proactively? What kinds of relationships do I want to cultivate? How do I manage finances and plan for the future?
Majors Exploration: Scholars will have opportunities to connect with faculty across disciplines and learn about career tracks.
Extracurricular Activities: The summer will be packed with fun and inspiring activities. Last year, scholars participated in team building activities, intramural sports, games, arts and crafts, outdoor adventures, fitness classes, and much more.
Residential Experience: Scholars will live in one of BSU's freshman residence halls.
COVID-19 Precautions: The university follows CDC guidelines for controlling the spread of COVID-19. We will provide Academy-specific updates on this page, and we encourage all students to check the university's Coronavirus page regularly for updates.
Bulldog Science Academy
Designed to foster the love for science and build strong academic foundations, the Bulldog Science Academy gives incoming freshmen an opportunity to jump-start their academic career with three credits toward graduation, mentoring support, and research opportunities. Students will explore what it means to be a scientist through fun, hands-on experiences. This program will help participants start their college career with the support and tools needed for success.
For more information, email us at bulldogacademy@bowiestate.edu.
Bulldog Scholars Academy is one of many programs in the Office of Engaged Learning & Student Support. To learn about all the opportunities in ELSS, visit our main page using the link below.