Department of Communications
Organizational Communications
Use Your Voice to Lead
At Bowie State University, we know strong leaders are good communicators. Our Master of Arts degree in organizational communications prepares you for responsible leadership positions in public, private and nonprofit organizations. The success of our graduates says it all. Bowie State alumni hold leadership roles in the United States and abroad, making an impact in South Korea, Thailand and Saudi Arabia. Our professors are world-class educators on a constant quest for knowledge. An advanced communications degree from Bowie State can take you anywhere you want to go. Pursuing your graduate work here gives you an experience you won't find anywhere else.
What You'll Learn

Program Requirements

Admissions Requirements
The organizational communications program teaches you how to meet the daily challenges of a fast-paced, constantly changing environment. This is more than a communications degree. At Bowie State, we're proud of our diversity and the rich learning experience it creates. Our students come from all walks of life and bring valuable knowledge to the table.
As a graduate student, you'll gain:
A strong foundation in both managerial and analytical techniques to help you navigate the world of corporate communications, public affairs and telecommunications policy
The ability to solve organizational problems, including crisis communications planning, in different environments
Educational support to help you succeed in your studies, including access to caring faculty and opportunities for hands-on learning
Access to policymakers, telecommunications organizations, public relations firms, advertising professionals and large nonprofit organizations, with Bowie State's proximity to the power centers of Washington, DC, Baltimore, MD and Annapolis, MD
The Bowie State Advantage
We designed the organizational communications program for people like you, who crave an efficient and dynamic learning environment. You need a program that is flexible and accommodates your lifestyle. That's why we offer:
Convenience: Evening classes to help you balance your job and education
Focused attention: Small class sizes that allow you to interact with your instructors and connect with classmates
Expert faculty: A chance to work with highly experienced and widely published professors
Student Snapshot: Rhonda Singletary
Favorite Part of the Program: My favorite part of the curriculum was the guidance it provided for organizations, such as companies, government agencies and nonprofits, to connect with stakeholders and contribute to society.
What's Great About Bowie State: I found the faculty and staff's responsiveness very professional and timely.
Advice for Prospective Students: Be willing to ask for help if you're struggling.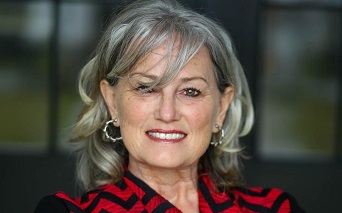 I'm proud of the diversity we have in this program. It creates a rich learning experience. Our students come from all walks of life, and we value the knowledge they bring to the table.
- Dr. Adrian Krishnasamy, Program Coordinator