Department of Communications
Communications Major
Student Profile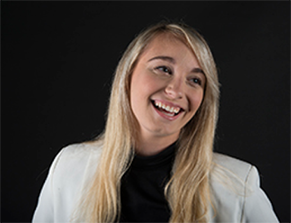 As new technologies emerge and society continues to shift, people are consuming news and information faster than ever before. The best communications professionals navigate this evolving field by creating meaningful content for diverse audiences and media platforms. Guided by faculty with decades of media experience, communications students at Bowie State study in one of four areas of interest: Broadcast Journalism, Emerging Media, Print Journalism or Public Relations.
What You'll Learn

Special Opportunities

Career Paths
Though each concentration focuses on different aspects of communications, every graduate leaves the program with real-world experience and the deep understanding of core concepts that employers need.
You will:
Master oral and written communication skills including public speaking, editing and copywriting.
Analyze and organize information into effective messages for specific audiences.
Learn to recognize and adapt to technological shifts in the way the public accesses information.
Understand and articulate the power of mass media and its influence on society.