Visit Our Office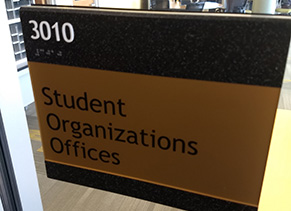 Student Center, Suite 3010
(Third floor, next to the Office of Student Life)
Register for Fall 2023 Clubs and Organizations
June 1, 2023 – August 22, 2023
New Registration Process
Students will now register to start a club and organization through 'The Yard' management platform.
Through ''The Yard' you will be able manage your groups and events. Communicate with your members and student can sign up to join your organization from the platform.
Group Registrations: Best Practices for Managing Group Registrations and Approval Processes (vimeo.com) Training link to register
Student organizations help to support and enrich the academic experience for all students. There are many clubs and organizations for students to get involved with, ranging from academic and spirituality focused organizations to student leadership, fraternities and sororities, student government, and commuter involvement. No matter what your interests are, there is a student organization for you here at Bowie State University!
Below is the Fall 2023 Club and Organization list.