Department of Language, Literature, & Cultural Studies
Our Writing Consultants
Writing Consultants Fall 2021

Bisola Akindolire
Writing Consultant: Online Sessions Only
Specialties: Sciences
Major: Biology
Classification: Senior
Favorite Food: Anything spicy--the hotter, the better!
Favorite Artist: Bob Marley
Fun fact: English is not my first language...
Hobbies: Reading, doing makeup, cooking, making music, and spending time with my sisters
Quote to live by: "Everything Happens for a Reason"
Breonna Smith
Writing Consultant: Online Sessions Only
Specialties: Education, APA style, & grammar
Major: Early Childhood Education/ Special Education
Classification: Senior
Favorite TV Series: Grown•ish
Zodiac: Capricorn
Dream Job: Kindergarten Teacher and owning my own learning center
Favorite food: Tacos
Kalena Zamora
Graduate Writing Consultant: Face-to-Face & Online Sessions
Specialties: Advanced grammar, literary analysis, research papers, job materials, & proposals
Major: English (Language, Literatures, & Cultural Studies)
Classification: Graduate Student
Favorite food: Mexican & Asian
Favorite Netflix Series: Brooklyn 99
Dream Job: Photographer
Hometown: San Jose, CA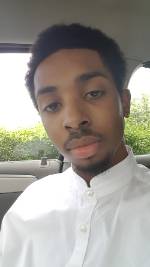 Marlin Stewart
Writing Consultant: Face-to-Face & Online Sessions
Specialties: ENGL 101/102 & Chicago Manual Style (CMS)
Major: History
Classification: Junior
Favorite Food: Seafood (all of it)
Favorite TV Series: Bob's Burger
Favorite Artist: Anderson .Paak
Zodiac Sign: Gemini
Nia Hicks
Writing Consultant: Face-to-face & Online Sessions
Specialties: ENGL 101/102 & job materials
Major: VCDMA (Animation)
Classification: Senior
Hometown: PG County, MD
Zodiac: Sagittarius
Dream Job: Having my own animated tv show
Hobbies: Listening to music, watching movies, playing video games, and drawing
Ryann Sherman
Writing Consultant: Face-to-face & Online Sessions
Specialties: ENGL 101/102 & research papers
Major: Business Administration (Banking and Finance)
Classification: Sophomore
Favorite Food: Filet Mignon
Favorite Artist: Prince
Favorite TV Series: Avatar: The Last Airbender
Dream Job: Comic Book Writer/Comic Book Company Owner
Hobbies: Writing, Watching Marvel/DC Shows and Movies, Watching Reality TV, Dancing
Temmy Akindolire
Writing Consultant: Online Sessions Only
Specialties: ENGL 101/102 & business writing
Major: Business Administration (Marketing Concentration)
Classification: Junior
Dream Job: Author
Zodiac Sign: I am a proud Scorpio
Favorite TV Series: The Office and Friends
Favorite Food: Noodles
Tiana Williams
Writing Consultant: Face-to-face & Online Sessions
Specialties: Creative writing & literary analysis
Major: English (Creative Writing)
Classification: Senior
Favorite Movie: The Lion King Trilogy
Dream Job: Author/ Editor in a major publishing house
Favorite Artist: Ariana Grande
Fun Facts: I am currently working on a novel. I also have a poetry page on Instagram (sinflowers.x)
Hobbies: Reading, writing, watching YouTube, listening to music
Zodiac Sign: Aquarius (the best there is)