Over the past decade under the leadership of Dr. William Drakeford, associate professor of Teaching, Learning, and Professional Development, the College of Education Grants Office has secured millions of dollars in funding to support undergraduate, graduate, and doctoral students at Bowie State University.
Responding directly to expressed needs from the Maryland State Department of Education to increase the number of special education professionals qualified to work with culturally and linguistically diverse children with disabilities, the College of Education Grants Center serves as a part of the immediate solution by contributing to the pipeline of educators who provide equitable access to advancement for individuals from all backgrounds. Learn more about our funder, the Office of Special Education Programs (OSEP).
By the Numbers
$12M
In funding for student success
Student Testimonial
Diedra Smalls-Screws
Doctoral Student
INCREASE Grant Program
"It has been an honor and a privilege to be a recipient of the Project INCREASE scholarship. The pleasure has truly come for me to being with my cohort family in which we share a bond that will never be broken."
View More Testimonials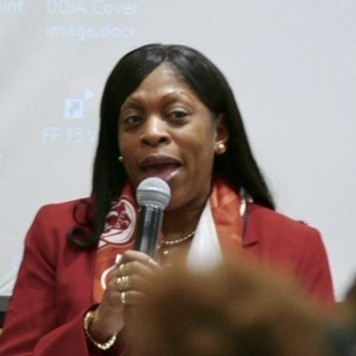 Active Grants
Bachelor's Degree Grant Programs

Master's Degree Grant Programs

Doctoral Degree Programs
Early Childhood Development Institute (ECDI)
PI: Dr. William Drakeford
Co-PI: Dr. Yvonne Crawford
Project ECDI supports up to 30 students working toward a bachelor's degree in early childhood/special education. The program addresses the shortage of special education teachers in response to expressed needs from the Maryland State Department of Education to increase the number of highly qualified professionals for children with disabilities.
ECDI candidates tend to be paraprofessionals and teacher's aides, including individuals from underrepresented groups, who hold an associate's degree (at least 60 credit hours) and have experience working with high-intensity needs students; scholars may also live in urban areas.
Work With Us
The College of Education Grants Office is growing! Learn more about available staff and student job opportunities below.
Undergraduate/Graduate Student Assistant
20 hours/week. Previous experience in a professional office environment preferred. Current Bowie State University student in good standing.
Provides clerical and administrative support to the College of Education Grants Office.
Assists with filing, copying, shredding, and routine file maintenance.
Plays a key role in greeting a high volume of guests and visitors to the office in a pleasant manner.
Responds to incoming phone calls using professional etiquette; routes appropriately to team members.
Prepares correspondence and other documentation under the direction of the Grants Program Manager for use in recruitment campaigns and reporting cycles.
Conducts research in support of the College of Education Grants Office special projects.
Collaborates effectively with team members, faculty, and staff associated with the College of Education grants.
To apply, submit a resume and cover letter to Ms. Debra O'Banion, Grants Program Coordinator, at dobanion@bowiestate.edu.