Person grabs canned food off food pantry shelf
Nutrition Lounge
Get in Touch
Online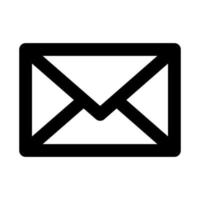 nutritionlounge@bowiestate.edu

@bsunutritionlounge

@bsu_nutrilounge
In Person
Hours: Monday through Friday, from 9 a.m. to 3 p.m.
Location: Thurgood Marshall Library, ground floor near the front entrance elevator
The Bowie State Nutrition Lounge, sponsored by Food Lion Feeds, provides a place for students to relax, study and have a place to access and enjoy free healthy foods.

The university is committed to providing students with wraparound support to empower them to reach their full potential through academic success and personal well-being. The innovative Nutrition Lounge provides a place for students to gather between classes for healthy snacks and tips on healthy eating.

Bowie State has partnered with Food Lion and Capital Area Food Bank to ensure the lounge is stocked regularly and abides by strict food safety standards.
Donations
Donate Financially
Bowie State is accepting monetary donations for students affected by the COVID-19 pandemic.

Give Today
Donate Items
Bowie State welcomes donations of non-perishable foods and personal care items. See the list below for the types of items we need.
Non-Perishable Food
Rice/rice mixes
Dry noodles
Oatmeal/hot cereal mixes
Granola bars
Canned tuna
Pasta and grains
Canned food except vegetables
Drinks
Snacks
Personal Care
Feminine hygiene products
Shampoo/conditioner
Hand soap
Detergent
Razors/shaving cream
Deodorant
Toothpaste/toothbrush
Body wash
Lotion
Floss
Tide pods
Other Resources
---
Sponsored by Food Lion Feeds and the Division of Student Affairs and Campus Life (in collaboration with Campus Organizations)