Bowie State Celebrates International Education Week
Cultural Diversity Part of Campus Culture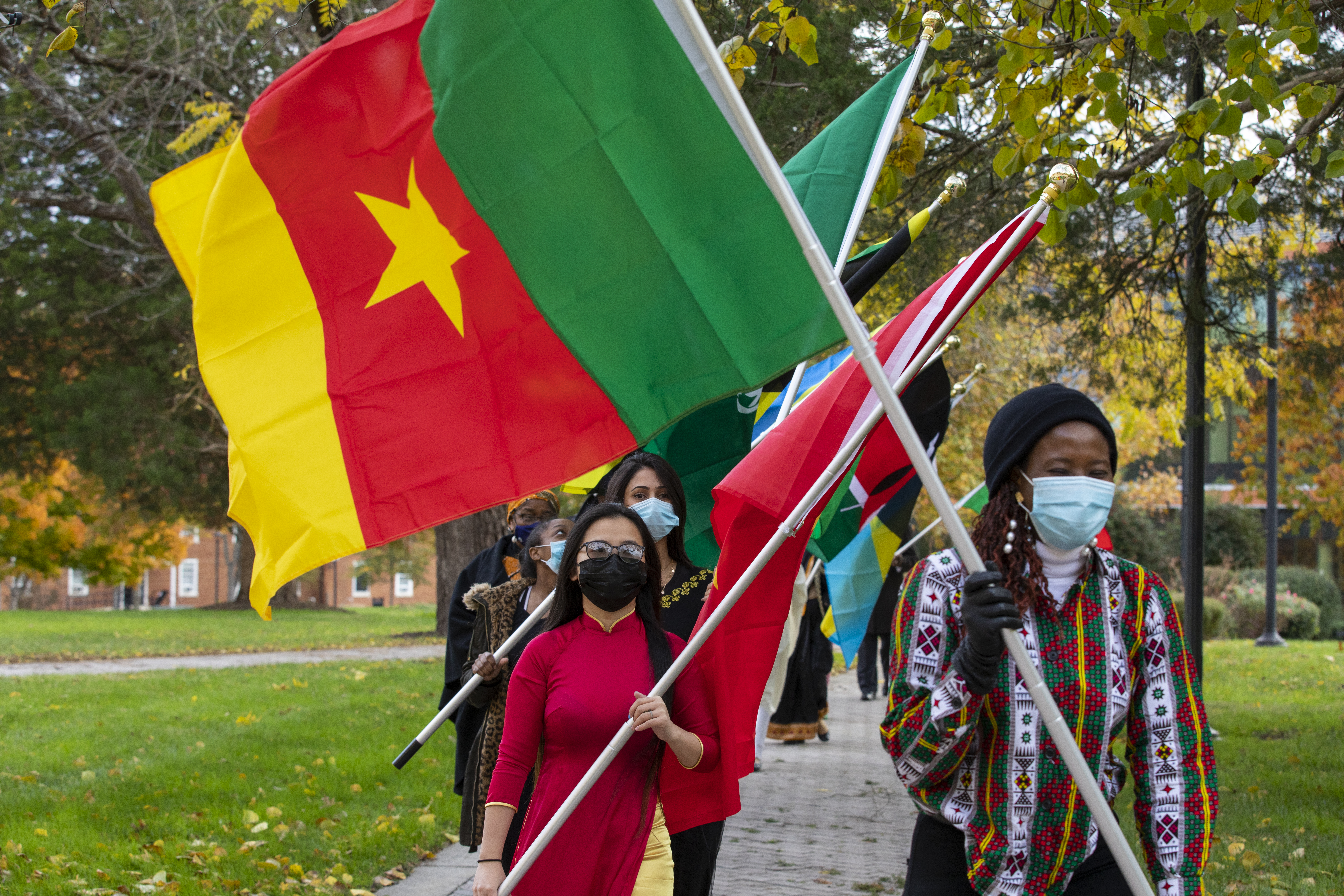 MEDIA CONTACT: Cassandra Robinson, crobinson@bowiestate.edu, 301-860-4336
(BOWIE, Md.) – Bowie State University has always embraced cultural diversity among the campus community and in recent years has evolved to become a more diverse institution with more than 17 countries now represented in the student body. This week, the university celebrates the benefits of international education and exchange of all cultures worldwide with its inaugural International Education Week from November 15-19.
The week began with a Parade of Flags on Monday where 18 students, staff and faculty participated representing their native countries of Nigeria, India, Saudi Arabia, Pakistan, Haiti, Vietnam, Ghana, and the United Kingdom.
"The events this week are centered around the engagement, resilience and global outlook of the representation of these countries to celebrate the idea that we are a community and each one of us has an opportunity to be a diplomat for our country," said Patrick Frazier, BSU Study Abroad Coordinator. "It's important to show our students that the future is understanding that we are all interconnected. As a HBCU, it is our responsibility to prepare our students for the future because it is going to be global."
The week of cultural celebration will wrap up with an International Coffee Hour on Thursday, Nov. 18 and close out with an Office of International Education (OIES) Cup Soccer Match on Friday, Nov. 19 among the countries represented.
International Education Week is sponsored by the U.S. Department of State's Bureau of Educational and Cultural Affairs and the U.S. Department of Education. The event is observed all across the United States and in more than 100 countries overseas.
###
About Bowie State University
Bowie State University (BSU) is an important higher education access portal for qualified persons from diverse academic and socioeconomic backgrounds, seeking a high-quality and affordable public comprehensive university. The university places special emphasis on the science, technology, cybersecurity, teacher education, business, and nursing disciplines within the context of a liberal arts education. For more information about BSU, visit bowiestate.edu.