Bowie State University Army ROTC Honored with Gen. Douglas MacArthur Award
BSU's Program Recognized as One of the Best in the Nation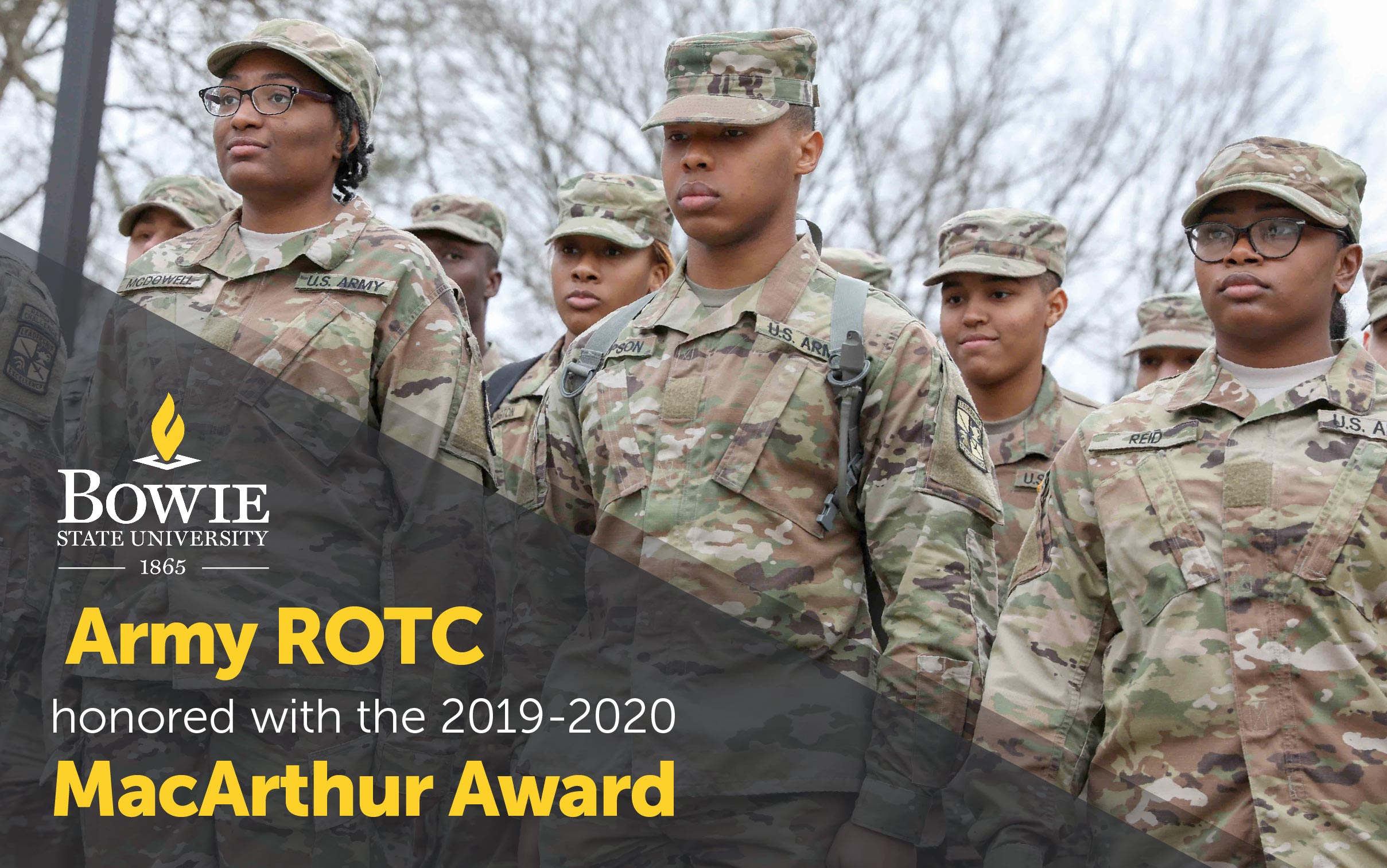 MEDIA CONTACT: Cassandra Robinson, crobinson@bowiestate.edu, 301-860-4336

(BOWIE, Md.) – The U.S. Army Cadet Command has named Bowie State University's ROTC program as a winner of the 2019-20 MacArthur Award, recognizing the program as one of the best in the nation.
The award recognizes eight schools from among 274 ROTC programs nationwide. The U.S. Army Cadet Command selected Bowie State University's program from among 37 other schools in the 4th Brigade, which includes ROTC programs in West Virginia, Maryland, Delaware, Virginia, North Carolina and South Carolina. It is the first time that the BSU ROTC program has received the MacArthur Award, which was last awarded to a historically Black college and university (HBCU), Morgan State University, in 2001.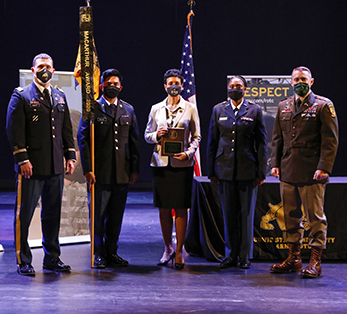 "This award is a testament to the years of hard work and cooperation between the cadets, ROTC staff and the university to elevate the BSU ROTC program from a small, developing program into one of the best in the nation," said Lt. Col. Wesley Knight, chair of the BSU Department of Military Science.
The award is based on a combination of the school's commissioning mission, its cadets' performance and standing on the command's National Order of Merit List, and its cadet retention rate.
"We are immensely proud of all our Bulldog Battalion cadets and their accomplishments under the leadership of Lt. Col. Knight to achieve recognition as MacArthur Award recipients," said BSU President Aminta H. Breaux. "Our cadets continue to set a high standard in leadership and academic leadership on our campus. We are proud to have the support of educators, community members, and public officials as we continue preparing these officers for their service to the nation."
In a press release announcing the award, Maj. Gen. John Evans, commander of the U.S. Army Cadet Command and Fort Knox, said the recipients exemplify the ethos behind the ROTC motto of "leadership excellence" and embody the legacy of leadership as practiced by General Douglas MacArthur.
"Being named a MacArthur Award winner acknowledges that these programs are going above and beyond to train the next generation of Army officers," Evans said in the release.
###
About Bowie State University
Bowie State University (BSU) is an important higher education access portal for qualified persons from diverse academic and socioeconomic backgrounds, seeking a high-quality and affordable public comprehensive university. The university places special emphasis on the science, technology, cybersecurity, teacher education, business, and nursing disciplines within the context of a liberal arts education. For more information about BSU, visit bowiestate.edu.