Bowie State Announces Homecoming Safety Protocols
COVID-19 Safety Measures Enhanced for BSU Homecoming Game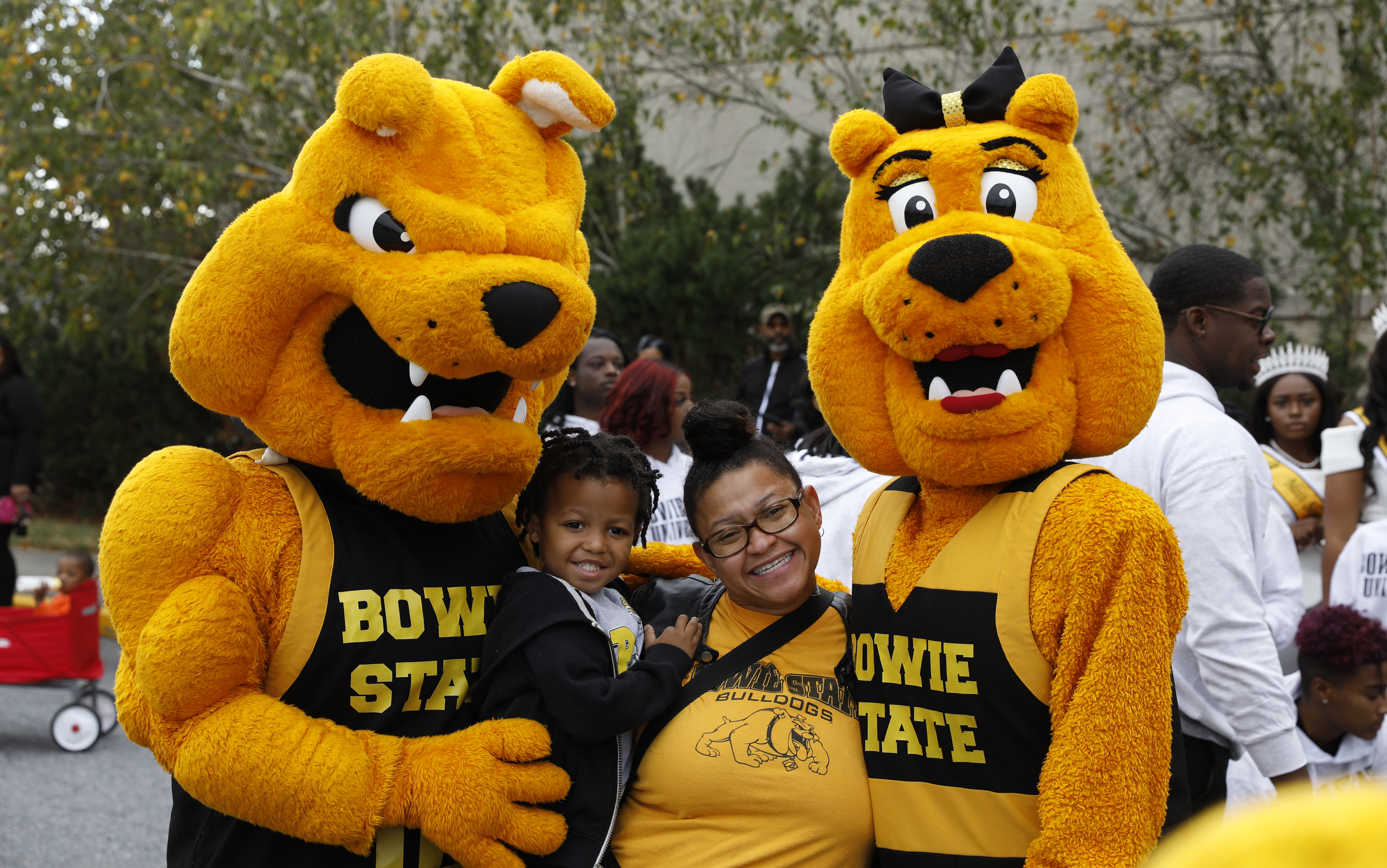 MEDIA CONTACT: Cassandra Robinson, crobinson@bowiestate.edu, 301-860-4336
(BOWIE, Md.) – Bowie State University will celebrate Homecoming Week 2021, Sept. 26 – Oct. 3, with enhanced COVID-19 protocols and scaled-back student activities to protect players and fans against the continuing spread of the delta variant.
Only fully vaccinated persons will be allowed to attend the football game that pits the mighty Bulldogs against the Johnson C. Smith Golden Bulls on Oct. 2 at 2 p.m. in Bulldog Stadium. Proof of vaccination card and photo ID will be required to purchase tickets and enter the stadium.
No tailgating will be allowed and fans must exit immediately following the game. No activities will be permitted on the Greek plots or other campus locations on game day.
All persons attending the game and other activities during the week must adhere to the existing campus COVID-19 requirements, which include:
No tailgating pre- or post-game, and fans must exit the campus immediately after the game
No activities on the Greek plots or other game locations on game-day
Masks are required in all indoor locations for all individuals including vaccinated individuals, unless actively eating
Masks are required for large outdoor gatherings of 100 persons or more, including in the stadium
Social distancing of at least three feet is encouraged at all times
Anyone who is experiencing COVID-19 symptoms or who has been exposed to someone who has tested positive, should refrain from attending any events to avoid putting others at risk
Student-planned activities during the week will be limited to only vaccinated students, faculty and staff with a green badge and BSU ID.
The Bowie State campus community has made significant progress with increasing vaccination rates among students, faculty and staff and strong compliance with masking guidelines across the campus. Maintaining these same requirements for major events that bring others into the campus will help reduce the potential for spreading the virus into the campus community. We ask for the understanding and support of our Bulldog fans to help keep everyone safe.
###
About Bowie State University
Bowie State University (BSU) is an important higher education access portal for qualified persons from diverse academic and socioeconomic backgrounds, seeking a high-quality and affordable public comprehensive university. The university places special emphasis on the science, technology, cybersecurity, teacher education, business, and nursing disciplines within the context of a liberal arts education. For more information about BSU, visit bowiestate.edu.