BSU Professor Works to Connect Space Enthusiasts to NASA Planetary Data
Amazon-like Search Interface to Spark Deeper Engagement in the Science of Space News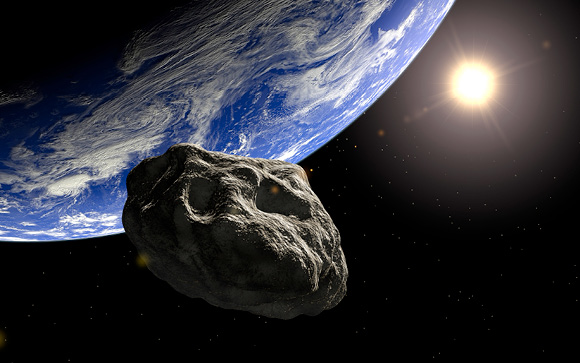 MEDIA CONTACT: Cassandra Robinson, crobinson@bowiestate.edu, 301-860-4336
(BOWIE, Md.) – The recent success of private space flights and citizen astronauts, threats of near collisions with falling space bodies and other space news is growing the community of space enthusiasts. A Bowie State University professor wants to make it easier for them to dig deep into NASA's extensive space science databases to better understand the science behind the latest innovations and discoveries with Amazon-like prompts leading them to relevant information.
"Imagine a real-time web interface that will work much like Amazon suggesting related topics of interest," said Bo Yang, a Bowie State professor of computer science. "As students or citizen scientists explore news releases on things like Space X, they would be prompted with links to information on small celestial bodies and the research that laid the foundation for the current space projects."
Bowie State University (BSU) has partnered with the University of Maryland (UMD) in a recently extended agreement with NASA to enhance public discovery and use of information on comets, asteroids, meteorites and other small objects in space, catalogued in the Small Bodies Node of NASA's Planetary Data System. The Planetary Data System program ensures that data collected on NASA missions is cataloged, archived and made publicly accessible for future studies. UMD manages the Small Bodies Node for NASA.
Yang, an expert in semantic-aware information retrieval, seeks to enable autonomous cross-referencing of information in the Small Bodies Node and public press releases on space news. Yang and BSU graduate students will apply natural language information retrieval and machine learning techniques to analyze text, images, and results reported in press releases and trace them back to the PDS dataset providing direct access to more in depth information.
"As people follow the links into the dataset, they will discover the wealth of available information, expanding public awareness of the Planetary Data System beyond the scientific community," said Yang.
The BSU project is funded with a $450,000 NASA grant to continue this work through 2026.
###
About Bowie State University
Bowie State University (BSU) is an important higher education access portal for qualified persons from diverse academic and socioeconomic backgrounds, seeking a high-quality and affordable public comprehensive university. The university places special emphasis on the science, technology, cybersecurity, teacher education, business, and nursing disciplines within the context of a liberal arts education. For more information about BSU, visit bowiestate.edu.