Bowie State University Announces Partnership with Barron's in Education
BSU Selected as One of 100 Schools Granted Unique Access to Barron's Digital Content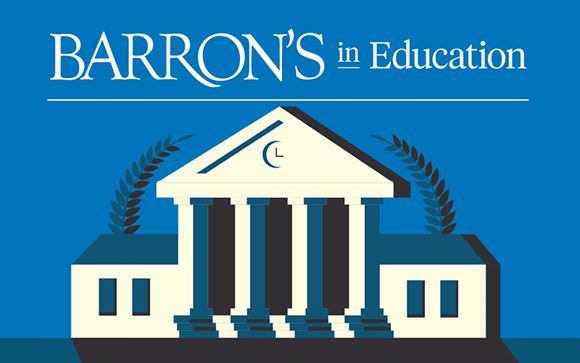 MEDIA CONTACT: Cassandra Robinson, crobinson@bowiestate.edu, 301-860-4336
(BOWIE, Md.) – Bowie State University has partnered with the Barron's in Education program from Dow Jones, a leading financial portal and magazine, to make a complimentary subscription for 24/7 access available to students and faculty.
The resource, gifted by Morgan Stanley to the College of Business will allow BSU students and faculty access to the same real-time content that provides perspective, insights, and analysis utilized by the most successful business professionals. In addition to providing access to Barrons.com, the program will include experiential learning opportunities, networking, and live webinars featuring Wall Street's top advisors.
Faculty members will have access to the Barron's Weekly Review, a resource for faculty to use in the classroom at their discretion and helps connect real-world business coverage with student learning. They may also nominate students for the Barron's in Education Student Ambassador Program. To sign up for this email distribution and learn more about the Ambassador Program, email Joseph.Laurenzano@barrons.com.
College of Business students and faculty may register to access Barron's digital content.
###
About Bowie State University
Bowie State University (BSU) is an important higher education access portal for qualified persons from diverse academic and socioeconomic backgrounds, seeking a high-quality and affordable public comprehensive university. The university places special emphasis on the science, technology, cybersecurity, teacher education, business, and nursing disciplines within the context of a liberal arts education. For more information about BSU, visit bowiestate.edu.